Fridays 12:15-13:15
Lower back yoga
Registration
Calendar
10
- Upcoming classes you have canceled
This course is full on a term basis. Waitlist yourself for the term and/or use the "single-class" registration system week-to-week.
If this course is full on a term basis, you may use the single-class system which opens 4 hours before class time. You may also consider registering in the
Wednesday 17:45 Sivananda yoga course
where there is still term space although it is not a lower back course.
Style
Lower back yoga
Lower back yoga strengthens and stretches all muscles that are responsible for a healthy, vital spine in a way that minimizes stress and compression to the spine. The exercises are done in a slow, steady rhythm so that one develops a heightened awareness of all the sensations within the body. This allows one to experience the deeply relaxing benefits of yoga. Due to the gentle and focused nature of this course, it is also beneficial for those who are currently not involved in any active exercise program but wish to start. More details
Teacher
Fredric Bender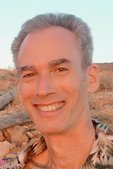 Fredric has been teaching yoga for 29 years and has been co-director of Centre de Yoga - La Source since 1995. He started yoga in 1987 and took the Sivananda teachers training in 1990. Due to his own back injuries before yoga, he developed a sequence of yoga variations that form the cornerstone of his popular lower back yoga program. In 2006, he organized and completed a 4-year 500-hour teacher training program in the Nidrā Yoga of Kashmir Shaivism with André Riehl which was completed in 2010. More details
Location
Kirchberg: Court of Justice
All who work within the European Institutions may participate at this course in the salle de danse of Tower 3. See location & map
In the "salle de danse" (195 m2) of the new sports centre.
What to bring
Wear comfortable clothing to stretch in. The Court has plenty of yoga mats to borrow.
Payment
At registration, we require term payment to guarantee your place. You may cancel after the first class according to our term cancellation policy.
Attention: This course is restricted to European Institution personnel.

Term students: if you need to cancel a class, please use your mobile device or home computer. EU Institution browsers do not display the cancellation function under the calendar section.
A 3€ charge will be asked when replacing a canceled class since this course's term price is far below all others unless you use your credits at the Sivananda course on
Wednesdays 17:45
at the Court.