A radiant life of happiness and peace
It is with joy that I follow how the river from your Source grows stronger and stronger, and am forever grateful for having drunk from it. I wish you playful and beautiful currents ahead. - K.S.
Yoga is a journey into our essential Self wherein resides this wonderful feeling of lightness and joy along with presence and stability. It requires a sincere inquiry and is assisted by an experienced guide.
Since 1991, at Yoga La Source, we dedicate ourselves to transmitting authentic yoga in honor of the rich and beautiful traditions of India. Our teachers have practiced traditional yoga for many years before attending extensive teacher training either through our center or through the lineages they practice. They continue to integrate the yogic teachings into their daily lives. As yoga philosophy is rarely discussed during the weekly hatha yoga classes, we enhance our students' understanding of yoga through free Sunday afternoon meditation & discussion sessions from time to time and offer weekend workshops with advanced teachers who have a broad and deep knowledge of yoga.
Thank you so much for the great class - it is a really nice and peaceful moment during a busy week. The teaching is great, exactly what I was looking for. It is helping me a lot to find a good balance and harmony every day... - J.D.
Due to the stresses of contemporary life, the pressures of work, family, relationships, it can be difficult to maintain one's equanimity and sense of balance. At La Source, we are dedicated to providing you the means to restore your own sense of balance and to rediscover the beauty of what it's like to be a human being rather than a human doer.
I can really feel a change in me, I have a bigger and truer smile, somehow I feel more grounded and I can feel my world... I am. And yoga is really helping me on this journey. - A.S.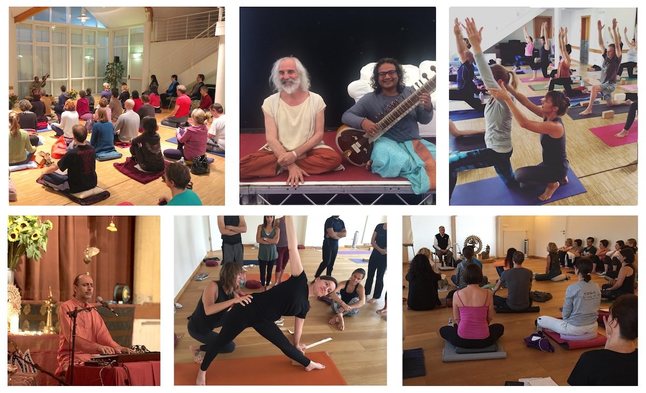 Note: All photos on our site are of our teachers, students, and locations except for photos provided by visiting teachers for their workshops.