Diana Zagorskaya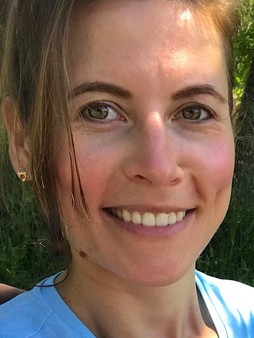 Yoga has been a part of my life since the early 2000s and is what I had always been seeking. Born on the border with China, I've been highly influenced by eastern culture, medicine, and the vision of physical and spiritual health. Before yoga, I tried different practices which helped me to quiet and focus my mind, but I was longing for a deeper truth of life and sought out inner growth experiences.
...her class is just so gooood. - M.S. - 3/2/2023
Finding my home in the countryside has marked my transformative journey. Daily spontaneous practices have supported this journey, both in releasing the tensions in my body and resisting the wandering of mind. I was amazed by the deeply harmonizing effect of grounding postures and breathing practices that I later found to be yogic asanas and pranayama techniques.
I completed my 200-hour Vinyasa & Hatha Yoga teacher training followed by my 300-hour advanced teacher training in Yin, Somatic yoga, Pranayama and Mindfulness with "5 Elements International School of Yoga and Movement" in 2017 and further my education in regular teacher intensives and workshops around the globe (Mindful Yin Yoga, Chinese Medicine for Yoga, Yoga Therapy, etc…).
I will always be a student of the practice.
My mission as a yoga teacher is to accompany and serve people in the journey of coming upon their true natural and individual selves in an intuitive and mindful way.
Languages: Russian, English, French, Italian.
Schedule for Diana Zagorskaya
Upcoming Events
Diana Zagorskaya
starts Thu. oct. 05, '23 at 19:00