Ashtanga Mysore
This course is open to students who have already practiced Ashtanga Yoga for at least one term or who have a very solid base of yoga postures from any other hatha yoga system.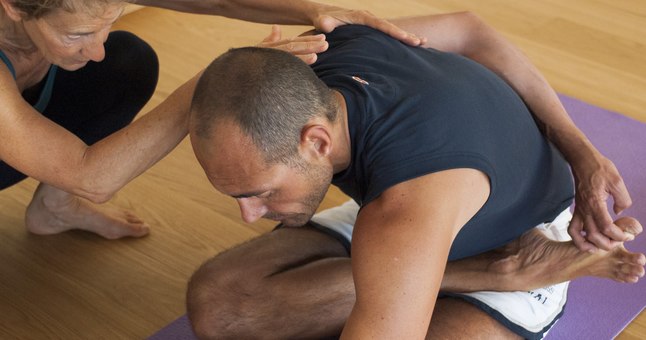 The physical and respiratory practices are dynamic. This course is a Mysore-style class which means that each student knows and practices the sequence of postures at his/her own rhythm. This gives more freedom to the student and also frees the teacher to circulate throughout the room and take the time to give specific hands-on adjustments.
As the course lasts 2 hours, there is time for pranayama, meditation and relaxation.
Ashtanga Mysore-style video
Download the illustrated primary and intermediate sequences.
Upcoming events for Ashtanga Mysore
Marija Bjekovic
starts Mon. jul. 18, '22 at 19:00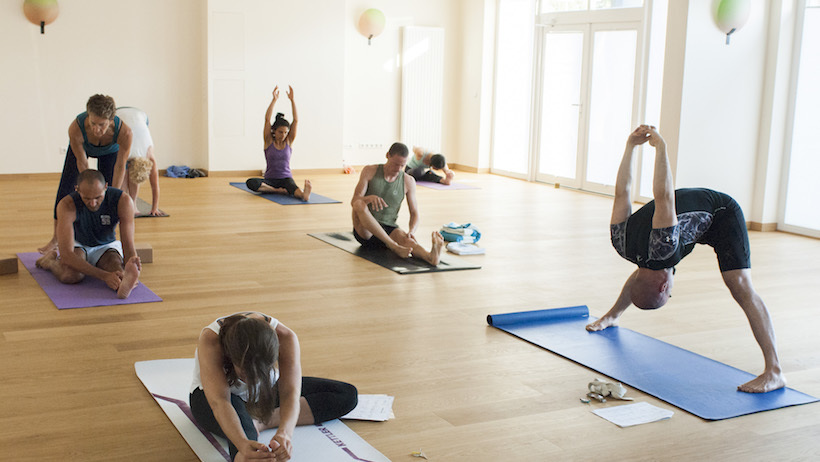 Ashtanga Team Teachers
starts Mon. sep. 05, '22 at 19:00