Mondays 20:10-21:30
Classes remaining: 0 Term Price: 0 € Single Class: 18 €
This course is taught in English.
Style: Lower back yoga
Lower back yoga strengthens and stretches all muscles that are responsible for a healthy, vital spine in a way that minimizes stress and compression to the spine. The exercises are done in a slow, steady rhythm so that one develops a heightened awareness of all the sensations within the body. This allows one to experience the deeply relaxing benefits of yoga. Due to the gentle and focused nature of this course, it is also beneficial for those who are currently not involved in any active exercise program but wish to start. Go to the Lower back yoga page.
Teacher: Miguel Mendes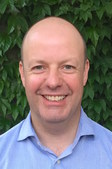 Miguel started practicing yoga postures in 2009 as a complement to martial arts training. The benefits to the physical body and pacification of the mind soon led to a higher perception of yoga as a holistic discipline for self-development, inner peace and balance. For the past years, he has been deepening Raja Yoga studies and practices with Denise Pesch, Fredric Bender and the guest teachers of La Source. In 2016, he completed the 300-hour Hatha Yoga Teacher Training organised by La Source. He understands Yoga as a pathway toward liberation based on affection and compassion; the greatest joy is sharing it with others. Go to Miguel's page.
Location: City center: avenue Marie-Thérèse
The "salle gymnastique" at Résidence Grand-Duchesse Charlotte - Konviktsgaart is a nice, quiet space facing a garden perfectly situated for our yoga classes in the city. It is a few blocks from Hamilius-Aldringen and also has free underground parking. Go to the City: Marie-Thérèse page.
What to bring
There is a changing room at this location. Wear comfortable clothing to stretch in. There are some yoga mats for new students to borrow, but not enough for all. If you have your own, please bring it. Info for your first yoga class.
Payment
At registration, we require term payment to guarantee your place. You may cancel after the first class according to our term cancellation policy.
List of Individual Classes

| Date | Info |
| --- | --- |
| January 08, 2018 | ✓ |
| January 15, 2018 | ✓ |
| January 22, 2018 | ✓ |
| January 29, 2018 | ✓ |
| February 05, 2018 | ✓ |
| February 12, 2018 | canceled for holiday! |
| February 19, 2018 | ✓ |
| February 26, 2018 | ✓ |
| March 05, 2018 | ✓ |
| March 12, 2018 | ✓ |
| March 19, 2018 | ✓ |
| March 26, 2018 | ✓ |
+ Term Registration
Term Registration
To register for this course please send us an email to info@yoga.lu