Tuesdays 20:00-21:00
Classes remaining: 0 Term Price: 0 € Single Class: 16 €
This course is taught in English.
Style: Yogic Breathing - Pranayama
Mindful breathing requires full presence and concentration. The traditional breathing practices purify the energy channels of the body called "nadis" and have a direct influence on our physical, emotional and mental state. "Prana" means life force, and "ayama" means extending, controlling and directing. As the breath and mind are intimately connected, one can render an agitated mind serene and joyful by focusing on long, deep and steady breathing with and without breath retention and by applying energy seals called mudras and energy locks called bandhas. The regular practise of Pranayama gives strength, good health, vigour and vitality. It improves concentration and helps the mind to focus deeply on the essence and joy of one's deepest nature. Go to the Yogic Breathing - Pranayama page.
Teacher: Denise Pesch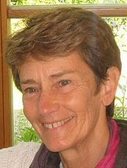 Practicing yoga since 1967 and teaching since 1984, Denise has experienced the feeling of easiness, lightness, joy and health in life and wishes to impart this wonderful experience to all her students in the varied styles of yoga that she teaches - Ashtanga, Sivananda, Vinyasa Krama, Pregnancy yoga, Yoga for the back and Hormone yoga. Go to Denise's page.
Location: City center: avenue Marie-Thérèse
The "salle gymnastique" at Résidence Grand-Duchesse Charlotte - Konviktsgaart is a nice, quiet space facing a garden perfectly situated for our yoga classes in the city. It is a few blocks from Hamilius-Aldringen and also has free underground parking. Go to the City: Marie-Thérèse page.
What to bring
Wear clothes that allow you to sit comfortably and breathe freely in the abdomen. The changing rooms next to the yoga room are for staff only, not our students. If you cannot come dressed for class, you can change in the hallway just before the yoga room. Please bring a cushion to sit on that is high enough so that your hips are higher than your knees in a cross-legged seated position. If you do not have a suitable cushion, you can order a high-quality one from us for just 45 €. As the floor is not carpeted, we recommend that you bring a yoga mat. There are some yoga mats for new students to borrow, but not enough for all. If you have your own, please bring it. You may also prefer to bring a light blanket.
Info for your first yoga class.
Payment
At registration, we require term payment to guarantee your place. You may cancel after the first class according to our term cancellation policy.
List of Individual Classes
Date
Info
There are no classes scheduled for this course at this time.
+ Term Registration
Term Registration
To register for this course please send us an email to info@yoga.lu