Yoga Workshop with Joan Hyman
commençant le Samedi 10 juin 2023 à 10:00
This workshop is taught in English
Yoga La Source and Jivamukti Yoga Luxembourg are very happy to collaborate together again in the organization of this workshop with Joan Hyman.
Joan returns to Luxembourg where she will deconstruct various postures, breaking them down to their essential points with a focus on alignment to increase energy, promote strength, avoid common mistakes, and steer clear of injury. This workshop is beneficial for all regardless of the level or style one practices. (Special Friday teachers' clinic here.)
All levels welcome!
Day/Time
Activity

Saturday

10:00-12:30

Stand up and Get Moving - Learning to Understand our Feet!

Our feet are our foundation. As a yoga teacher, I learn a lot about someone's body by looking at their feet and the way they stand in their body. If we are balanced and even on our feet, what is above will feel centered and aligned. If our foundation isn't correct, it's hard to stack the bones and we will not understand how to root and rebound to create space in the joints. We can track imbalances in the body through our feet. Our feet help to identify what the root problem is in any pose. In this workshop, we will explore many different postures including standing poses to teach us how to stand on our own two feet with more balance and ease. This workshop is open to all levels and will be focused on foundations.

Saturday

14:30-16:30

Balancing out our neck by understanding the shoulder girdle

The shoulder girdle protects our neck and when our head is balanced on top of our trunk, we can find lightness and ease in the way we move our bodies. However, for most of us, the neck can be a place of vulnerability and tension. Understanding the shoulder girdle in yoga practice is an essential tool for protecting the neck, We will begin this workshop with a discussion on the anatomy of the neck and shoulders followed by a therapeutic practice and ending with pranayama. We will explore classical postures like sarvangasana and sirsasana and how you can access these postures with little weight on the head. Some of the most vulnerable poses offer great benefits and inversions in general help to bring balance to our nervous system and can be a great preparation for pranayama. When the energy in this region is balanced, we can cultivate a healthy fifth chakra which can lead to authentic expression rooted in truth.

Sunday

10:00-13:00

The Spine: Understanding the curves of the spine and the journey through the Sushumna

Anatomically our spine is the foundation and the midline of our bodies. Energetically this is where our main nadi, called the Sushumna, runs through. This main nadi is where our chakras align and when we can find deep alignment here, our highest potential can be expressed. The practice of yoga is a journey from the outside in, we will start with our physical body, understanding the anatomy of our spine and how the surrounding muscles can support us as we move through space. We will explore pranayama and learn to access our deep midline to allow the flow of prana to move through us and elevate our being. All levels are welcome. This will be a mix of asana practice and pranayama.
Joan's Indian retreats are one of nine recommended by Yoga Journal.
See Joan's teaching at a previous workshop in Luxembourg:
Attention Yoga Teachers & Serious Students: Joan is also offering a special 3-hour clinic on how to read bodies and hands-on adjustments that meet students' individual needs Friday, June 9th 15:00-18:00 before this weekend workshop. Click here for details.
Participation
This workshop is run under the auspices of INFINY asbl and only publicized by Centre de Yoga - La Source and Jivamukti Yoga Luxembourg. Payment is made to INFINY, not to either yoga center.
There is a 5 € once-a-calendar-year INFINY membership fee even if you are only attending a single session. The 5 € membership fee is necessary for insurance purposes.
Price
Early-bird rate before May 13th, 25€ per workshop hour. Thereafter, the normal rate of 30€ per workshop hour applies. Additional savings with full workshop registration.
Cancellation Policy
All cancellations are subject to a 20-Euro administration fee. Payment is fully refundable (less the administration fee) if cancellation is done no later than May 13th. 50% lost if canceled by May 27th. If you cancel after May 27th, you may only be refunded if you are able to find a replacement for your place even if your cancellation is due to an illness.

For students coming from abroad, please note that we take no responsibility for travel or hotel expenses if the workshop is cancelled or there is a change of venue.
Style : Hatha Yoga
Hatha Yoga est la branche de yoga qui implique des postures physiques, des techniques de respiration et d'autres pratiques pour renforcer le corps physique et purifier et équilibrer son énergie pour augmenter la vitalité, l'équanimité et la joie de vivre. Visitez la page : Hatha yoga.
Enseignant : Joan Hyman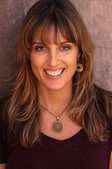 Joan Hyman is a dedicated, 20-year Ashtanga practitioner who is proficient in second series and recently has begun Advanced A (third series). Joan spent fifteen years as a distinguished YogaWorks Senior Teacher before bringing her expertise to Wanderlust as the Director of Teacher Trainings in 2016. Now, with over twenty years' experience leading retreats, trainings, and international workshops, Joan continues to travel the globe leading her own signature trainings. In addition, Joan partners with yoga schools in various corners of the world on their teacher training programs. Joan's open-hearted approach to teaching yoga keeps both her inner spirit and her students continuously evolving. Joan : Visitez sa page.
Lieu : Jivamukti Yoga Luxembourg
Le stage de Joan Hyman a lieu au magnifique centre de Jivamukti Yoga Luxembourg à Limpertsberg à 65, avenue de la Faïencerie. Stationnement est disponible à l'arrière du bâtiment et au Glacis. Visitez la page : Jivamukti Yoga Luxembourg.