Asana - Pranayama - Nidra - Mantra - Meditation (2 hrs)
starts Sunday 19 march 2023 at 15:00
Feel completely cleansed, radiant and renewed! This 2-hour practice guides you from the grossest level of yoga practice - asana - to its most subtle - meditation - in a progression that facilitates a sublime state of deep presence and mental clarity. Join Marianne Koch, a teacher with many years of practice in this progression and find yourself smiling for no reason at all.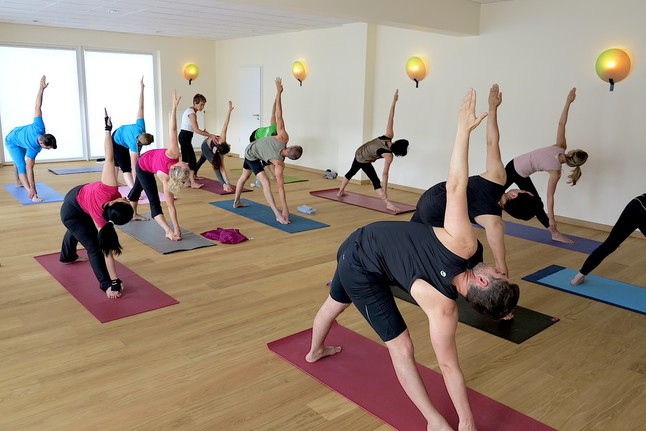 the sun salutation followed by a postural sequence with variations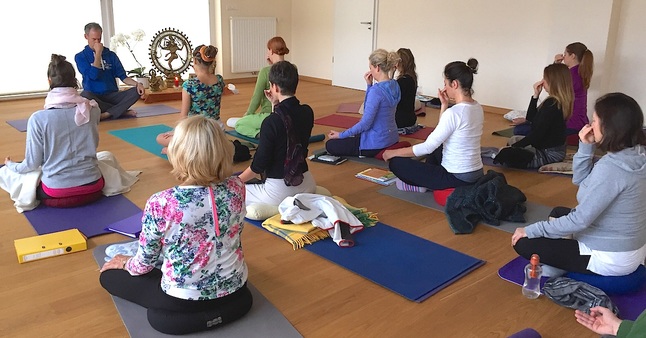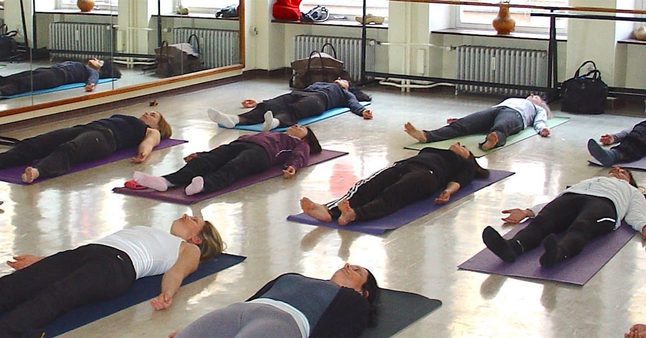 a nidrā practice of deep guided relaxation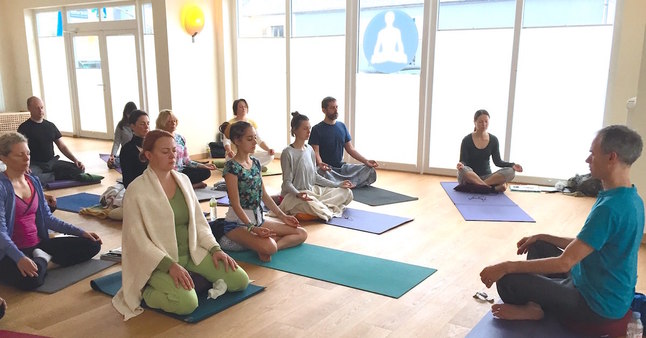 "Thank you for the great yoga session I had yesterday. The structure and composition of your session are divine. I felt so relaxed when I came home, like coming back to myself after all these years..." - I.S.
Price
22€ early-bird before March 5th; 26€ thereafter
Cancellation policy
Payment is refundable if cancellation is done before March 5th. If you cancel after March 5th, you may only be refunded if you are able to find a replacement for your place.
Style: Integral Yoga
Asana (posture), pranayama (breathing), nidra (guided relaxation), mantra and meditation are used to purify and balance the physical body and subtle energy system. This is for beginners and advanced students who wish to connect to their deepest self through traditional yoga. Go to the Integral Yoga page.
Teacher: Marianne Koch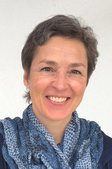 Marianne started practising yoga 15 years ago with Denise Pesch. Denise guided her toward Sivananda yoga, and she has stayed loyal to Sivananda ever since. Through her years of practice, she has experienced the physical and mental benefits of yoga, and the desire to share this knowledge with others has grown. In April 2016, she completed the 300-hour Hatha Yoga Teacher Training organized by La Source. For her, yoga is a way to go deep inside, to reach the calmness and the serenity available there. Guiding others to that internal space is the motivation for her teaching. Go to Marianne's page.
Location: Strassen
147 route d'Arlon, Strassen. With oak floors and a warm ambiance, our Strassen center is a haven from the hustle and bustle of city life, located on route d'Arlon near rue de Reckenthal, just 200m from the A6/E25 autoroute. Go to the Strassen page.