Tuesdays 18:30-20:00
Ashtanga-led
Registration
Calendar
10
- Upcoming classes you have canceled
This course is full on a term basis. Waitlist yourself for the term and/or use the "single-class" registration system week-to-week.
Note: No class on Novembrer 1st
CovidCheck is no longer required at Konviktsgaard, but please wear a mask until you reach the room where the yoga class is given and upon leaving.
Style
Ashtanga-led
Ashtanga vinyasa is a hatha yoga practice transmitted to Pattabhi Jois from the yoga master Krishnamacharya. It is for students seeking an invigorating approach that purifies, stimulates and energizes. It consists of postures practiced in a fluid rhythm with a concentrated breath, steady gaze, and internal contractions to direct vital energy. Due to the dynamic nature of this practice, one feels completely energized and purified in each cell of the body and also in the mind. More details
Teacher
Danijela Radic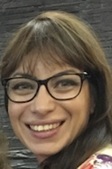 Danijela's first contact with yoga was back in the late '90s in Belgrade. In 2009, she joined Denise's Ashtanga courses and followed them for eight years before taking La Source's 300-hour Hatha Yoga Teacher Training, completed in April 2016. She continued in trainings, mainly in Ashtanga, Vinyasa Krama and Yin. She went to study with Srivatsa Ramaswami in Europe and India, obtaining two Advanced Teacher Training certificates (200 hrs) in Vinyasa Krama. It has helped her tap into deeper levels in her personal practice. While still in love with Ashtanga and its captivating flow of breath with movement – Vinyasa Krama unlocked the various stages of each asana and improved her stillness. Practicing yoga makes her happy and light. It clears her mind and frees the space for new ideas. She is grateful for the opportunity to share some of that lightness with you. More details
Location
City center: avenue Marie-Thérèse
11, av. Marie-Thérèse, Luxembourg city. The "salle gymnastique" at Résidence Grand-Duchesse Charlotte - Konviktsgaart is a nice, quiet space facing a garden perfectly situated for our yoga classes in the city. It is a few blocks from Hamilius-Aldringen and also has free underground parking. See location & map
What to bring
The changing rooms next to the yoga room are for staff only, not our students. If you cannot come dressed in your yoga clothes, you can change in the hallway just before the yoga room.
Please bring your own yoga or exercise mat. We have mats for purchase at 30 and 55 Euros.