Nathalie Colavitti Blay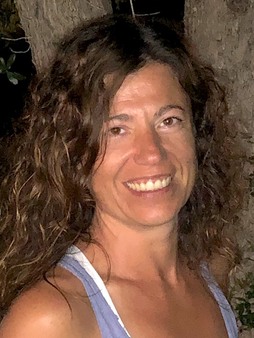 Many years ago, I was impressed by a television documentary in which a Thai girl explained with lucidity and breathtaking calm how yoga helped her recover from the trauma of rape during childhood. I wondered what exactly yoga was, gymnastics? a philosophy of life? I wished to know more.
My yoga journey started in 2006 with Iyengar classes which I did before discovering vinyasa and thereafter Ashtanga vinyasa whose energizing and soothing practices fascinated me. I also included into my personal practice the shat kriyas - purification techniques that are highly effective for digestive problems, stress and insomnia.
In 2016, I graduated La Source's 300-hour teacher training program. At the request of my colleagues, I gave yoga classes at work. I continue my own practice or rather my exploration into yoga, because it is indeed a vast world where one never stops learning.