Saturdays 09:30-10:45
Lower back yoga
Registration
Term
starting June 11, 2022
108 €
6 classes remaining
Class price average: 18.0 €
Single Class
June 11, 2022
22 €
Space available, but registration only possible 48 hours before class time.
June 11, 2022
Space available, but registration only possible 48 hours before class time.
Log In
Create Account
Calendar
10
- Upcoming classes you have canceled
No class on May 21st and 28th during Pentecost holiday week.
Style
Lower back yoga
Lower back yoga strengthens and stretches all muscles that are responsible for a healthy, vital spine in a way that minimizes stress and compression to the spine. The exercises are done in a slow, steady rhythm so that one develops a heightened awareness of all the sensations within the body. This allows one to experience the deeply relaxing benefits of yoga. Due to the gentle and focused nature of this course, it is also beneficial for those who are currently not involved in any active exercise program but wish to start. More details
Teacher
Denise Pesch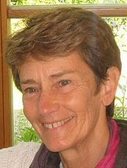 Denise has experienced the feeling of easiness, lightness, joy and health in life and wishes to impart this wonderful experience to all her students in the varied styles of yoga that she teaches - Ashtanga, Sivananda, Vinyasa Krama, Pregnancy yoga, Yoga for the back and Hormone yoga. More details
Location
Strassen
147 route d'Arlon, Strassen. With oak floors and a warm ambiance, our Strassen center is a haven from the hustle and bustle of city life, located on route d'Arlon near rue de Reckenthal, just 200m from the A6/E25 autoroute. See location & map
What to bring
There are men and women's changing rooms at this location but come dressed if possible in comfortable clothing to stretch in.
Please bring your own yoga or exercise mat. We have mats for purchase at 30 and 55 Euros.