Tuesdays 20:00-21:30
Sivananda Yoga
Registration
Calendar
10
- Upcoming classes you have canceled
This course is taught in English.
Style
Sivananda Yoga
Sivananda Yoga is the style of hatha yoga within the lineage of Sivananda Saraswati. It is for the student seeking inner tranquility and centeredness. In a Sivananda class, we start with conscious breathing exercises to tune inward then the sun salutation, a cardio-vascular exercise, to warm up. This is followed by 12 core postures to channel and concentrate vital energy. A guided relaxation is done at the end and brings about the overall sense of harmony and well-being one feels after class. Regardless of whether a student comes into class tired or stressed, the balanced nature of the Sivananda sequence renders the student calm and lucid. More details
Teacher
Miguel Mendes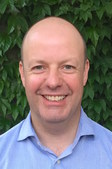 Miguel started practicing yoga postures in 2009 as a complement to martial arts training. The benefits to the physical body and pacification of the mind soon led to a higher perception of yoga as a holistic discipline for inner peace, harmony with the world and self-realization. For the past years, he has been deepening Raja Yoga studies and practices with Denise Pesch, Fredric Bender, the guest teachers of La Source, and with the teachers of the International Sivananda Yoga Vedanta Centers (ISYVC). In 2016, he completed the 300-hour Hatha Yoga Teacher Training organised by La Source, and in 2018, the Advanced Teachers Training Course by the ISYVC (RYT-500). He understands Yoga as a pathway toward liberation based on selfless service, dispassionate affection, intuitive knowledge and the realization of higher truths. He believes the greatest joy is sharing it with others. More details
Location
Bereldange
15a, am Becheler, Bereldange. With heated wood floors, high ceilings and a view of the gardens, Club Haus am Becheler's "salle polyvalente" is a quiet and idyllic place for our yoga classes. See location & map
What to bring:
There is a changing room at this location. Wear comfortable clothing to stretch in. There are some yoga mats for new students to borrow, but not enough for all. If you have your own, please bring it. Info for your first yoga class.
Payment:
At registration, we require term payment to guarantee your place. You may cancel after the first class according to our term cancellation policy.