Hands-On Adjustment Clinic for Yoga Teachers
commençant le Vendredi 16 octobre 2020 à 15:00
Cet atelier est enseigné en anglais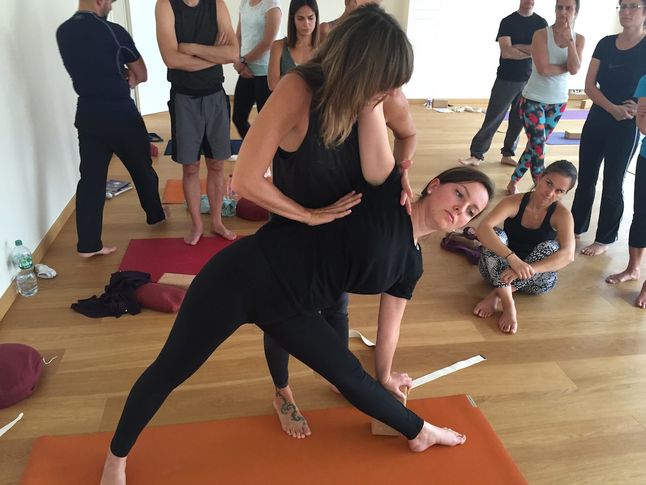 Adjust your students with confidence and optimize their experience in the poses by refining your touch skills. As director of hatha yoga teacher trainings for Wanderlust, Joan Hyman has been giving teacher trainings internationally for years (Joan's bio).
In this 3-hour workshop 15:00-18:00, learn how to better read and assess body language using the basic techniques of applying safe and practical hands-on adjustments as well as verbal and energetic adjustments. By focusing on how the poses work on different body types, you will explore several asanas in partner work. Learning how to assist and support others improves your own practice in the process.
See Yoga Journal videos of Joan's teaching:
Participation:
This workshop is run under the auspices of INFINY asbl and only publicized by Centre de Yoga - La Source. Payment is made to INFINY, not La Source.
There is a 5 € once-a-calendar-year INFINY membership fee even if you are only attending a single session. The 5 € membership fee is necessary for insurance purposes.
Price
The normal price is 75 Euros. Early-bird registration by September 18th is 65 Euros, but payment must be made at time of registration.
Cancellation Policy
All cancellations are subject to a 10-Euro administration fee. Payment is fully refundable (less the administration fee) if cancellation is done no later than September 18th. 50% lost if canceled by October 2nd. If you cancel after October 2nd, you may only be refunded if you are able to find a replacement for your place even if your cancellation is due to an illness.
S'incrire
Place disponible
Tarif préférentiel jusqu'au 18 septembre
Style : Hatha Yoga
Hatha Yoga est la branche de yoga qui implique des postures physiques, des techniques de respiration et d'autres pratiques pour renforcer le corps physique et purifier et équilibrer son énergie pour augmenter la vitalité, l'équanimité et la joie de vivre. Visitez la page : Hatha yoga.
Enseignant : Joan Hyman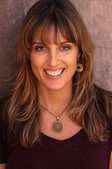 Joan Hyman is a dedicated, 20-year Ashtanga practitioner who is proficient in second series and recently has begun Advanced A (third series). Joan spent fifteen years as a distinguished YogaWorks Senior Teacher before bringing her expertise to Wanderlust as the Director of Teacher Trainings in 2016. Now, with over twenty years' experience leading retreats, trainings, and international workshops, Joan continues to travel the globe leading her own signature trainings. In addition, Joan partners with yoga schools in various corners of the world on their teacher training programs. Joan's open-hearted approach to teaching yoga keeps both her inner spirit and her students continuously evolving. Joan : Visitez sa page.
Lieu : Strassen
147 route d'Arlon, Strassen. Avec le plancher en chêne, une ambiance chaleureuse, notre centre à Strassen est un havre de la vie urbaine, situé sur la route d'Arlon près de la rue de Reckenthal, seulement à 200 mètres de l'autoroute A6 / autoroute E25. Visitez la page : Strassen.