Yoga Teacher Clinic: How to Read Bodies
starts Friday 24 june 2022 at 15:00
This workshop is taught in English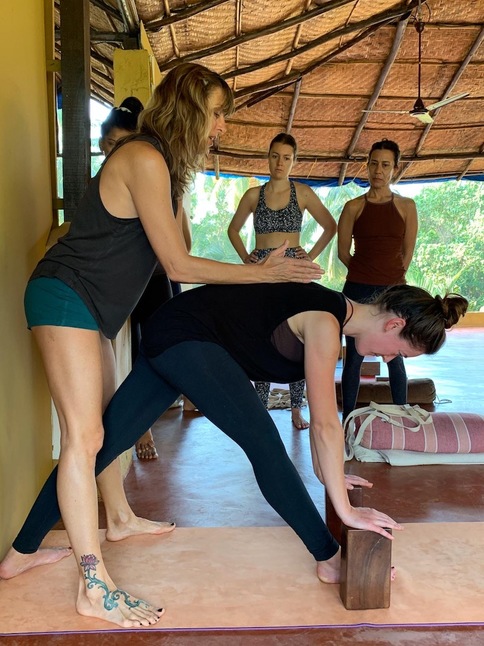 Joan Hyman has been giving teacher trainings internationally for years as director of hatha yoga teacher trainings for Wanderlust (Joan's bio) and independently.
Whether you are a teacher or yoga practitioner, join Joan in this 3-hour clinic (15:00-18:00) to understand correct alignment and how to use props to support postures and prevent injury. This clinic is specifically designed to improve how to read bodies in order to make adjustments that meet students' individual needs. We will learn how to increase longevity in one's practice by studying the anatomy in poses and learn how to stack the bones so muscles can work in an optimal way. This clinic will help to improve your confidence as a teacher by refining your instruction, the use of props, and learning to adjust to your individual needs and those of others.
We will slowly climb up each platform of the body and refine each section to create stability and support in vulnerable places like the knees, low back, and neck. Joan will open with a brief discussion of the anatomy of the bones and muscles that support each section before moving into a workshop-style practice using wall space and props to help to align the bones and teach how to engage deeper muscles needed to support the joints. Joan will look at different bodies and point out areas that are dull (tamasic) or overworked (rajasic) and teach how to find balance (sattvic) in these areas. Gain an understanding on how to work with props and wall space to align from the inside-out and light up the postures helping one's practice to feel buoyant and leave the body feeling transformed.
See Yoga Journal videos of Joan's teaching:
Participation:
This workshop is run under the auspices of INFINY asbl and only publicized by Centre de Yoga - La Source. Payment is made to INFINY, not La Source.
There is a 5 € once-a-calendar-year INFINY membership fee even if you are only attending a single session. The 5 € membership fee is necessary for insurance purposes.
Price
The normal price is 90 Euros. Early-bird registration is 75 Euros, but payment must be made at time of registration.
Cancellation Policy
All cancellations are subject to a 15-Euro administration fee. Payment is fully refundable (less the administration fee) if cancellation is done no later than May 27th. 50% lost if canceled by May 10th. If you cancel after May 10th, you may only be refunded if you are able to find a replacement for your place even if your cancellation is due to an illness.
Register
Place available
Early-bird rate until May 27
Style: Hatha Yoga
Open to all levels - complete beginners to experienced - this course brings about inner and outer strength by uniting the body with the mind through the practice of physical postures, meditation, breath work and chanting. We start with an invocation to "clear the inner space" using pranayama, meditation or chanting. It's the transition point to change the focus from the outside to the inside. We continue with warm-up postures to stretch the body in preparation for standing and seated asanas to create strength and improve flexibility and cardiovascular health. The class finishes with a relaxation and meditation to instil a heightened state of mental awareness and a pleasant sense of peace. Go to the Hatha yoga page.
Teacher: Joan Hyman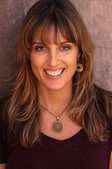 Joan Hyman is a dedicated, 20-year Ashtanga practitioner who is proficient in second series and recently has begun Advanced A (third series). Joan spent fifteen years as a distinguished YogaWorks Senior Teacher before bringing her expertise to Wanderlust as the Director of Teacher Trainings in 2016. Now, with over twenty years' experience leading retreats, trainings, and international workshops, Joan continues to travel the globe leading her own signature trainings. In addition, Joan partners with yoga schools in various corners of the world on their teacher training programs. Joan's open-hearted approach to teaching yoga keeps both her inner spirit and her students continuously evolving. Go to Joan's page.
Location: Strassen
147 route d'Arlon, Strassen. With oak floors and a warm ambiance, our Strassen center is a haven from the hustle and bustle of city life, located on route d'Arlon near rue de Reckenthal, just 200m from the A6/E25 autoroute. Go to the Strassen page.