Tuesdays 19:30-21:00
Sivananda Yoga
Registration
Term
starting May 17, 2022
144 €
8 classes remaining
Class price average: 18.0 €
Single Class
May 17, 2022
22 €
Places available
Calendar
10
- Upcoming classes you have canceled
Note: No class on May 24th.
Style
Sivananda Yoga
Sivananda Yoga is the style of hatha yoga within the lineage of Sivananda Saraswati. It is for the student seeking inner tranquility and centeredness. In a Sivananda class, we start with conscious breathing exercises to tune inward then the sun salutation, a cardio-vascular exercise, to warm up. This is followed by 12 core postures to channel and concentrate vital energy. A guided relaxation is done at the end and brings about the overall sense of harmony and well-being one feels after class. Regardless of whether a student comes into class tired or stressed, the balanced nature of the Sivananda sequence renders the student calm and lucid. More details
Teacher
Marianne Koch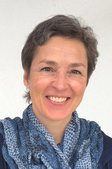 Marianne started practising yoga 12 years ago with Denise Pesch. Denise guided her toward Sivananda yoga, and she has stayed loyal to Sivananda ever since. Through her years of practice, she has experienced the physical and mental benefits of yoga, and the desire to share this knowledge with others has grown. In April 2016, she completed the 300-hour Hatha Yoga Teacher Training organized by La Source. For her, yoga is a way to go deep inside, to reach the calmness and the serenity available there. Guiding others to that internal space is the motivation for her teaching. More details
Fredric Bender
will teach the latter half of the term starting end of April, early May, or after Pentecost holiday. The course page will be updated at that time.
Location
Bereldange
15a, am Becheler, Bereldange. With heated wood floors, high ceilings and a view of the gardens, Club Haus am Becheler's "salle polyvalente" is a quiet and idyllic place for our yoga classes. See location & map
What to bring
There is a changing room at this location but come dressed if possible in comfortable clothing to stretch in.
Please bring your own yoga or exercise mat. We have mats for purchase at 30 and 55 Euros.