How to register online for a course
(1a) create an account...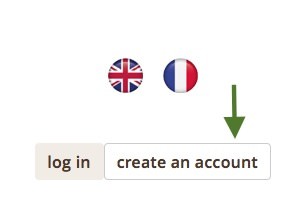 (1b) or log in if you have an account...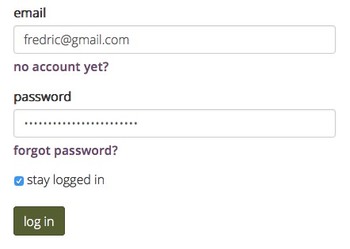 (Hint: If you click 'Stay logged in' and never log out, the next time you visit, you'll be logged in and ready to go!)
Your email address will appear at the top right, confirming you are logged in...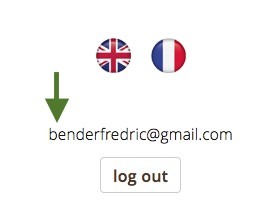 (2) visit the schedule page to find a course. Each course has its own page...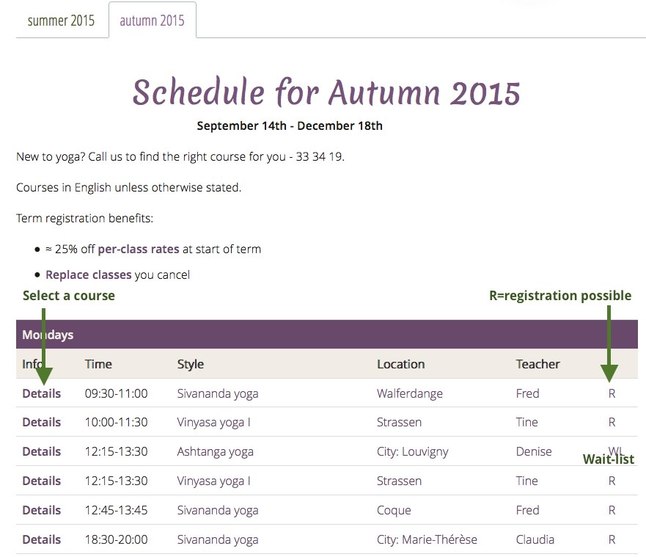 (3) Click 'details' to visit a course page. To register, scroll to the bottom of the course page and click the 'register for the term' button. If you are not logged in, the 'register' button will not be enabled...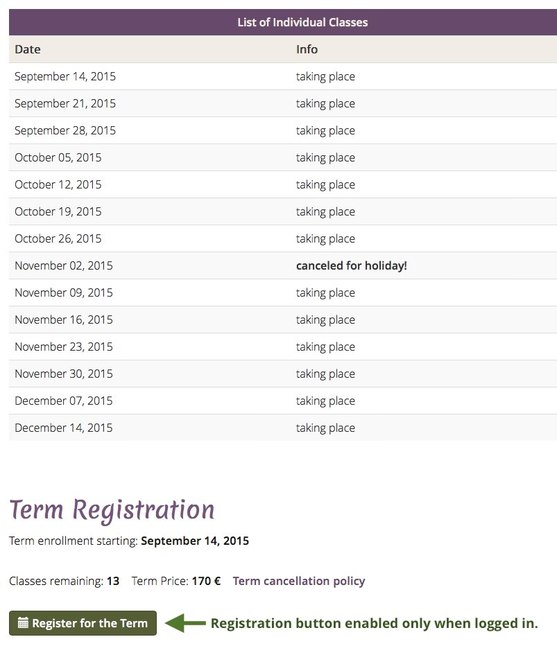 The following green confirmation window will appear when you've registered successfully, and a course link will be added to your profile window. You will receive an automatic email confirmation with payment details. When we register your payment, your balance due will return to '0'...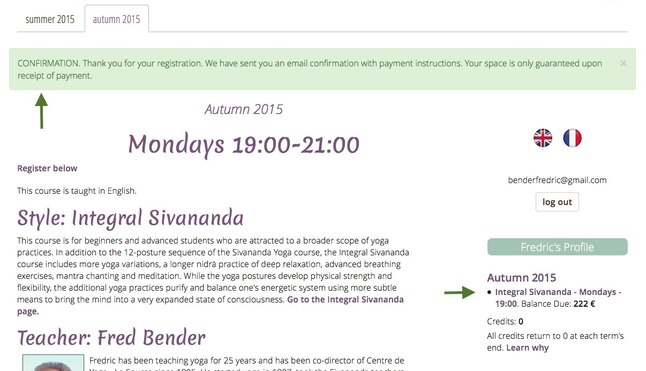 Also see:
How to cancel a class online to receive a credit