How to use a credit for a replacement class
The replacement feature is enabled once you have a credit.
Click the down arrow next to your name on the navigation bar or expand the purple "My Registrations" bar to find the green 'replacement classes' button to come to "Available Replacement Classes" where all available replacement classes within 48 hours are listed.
You can use a credit any time before the end of a term, but you can only reserve a place within 48 hours of a class.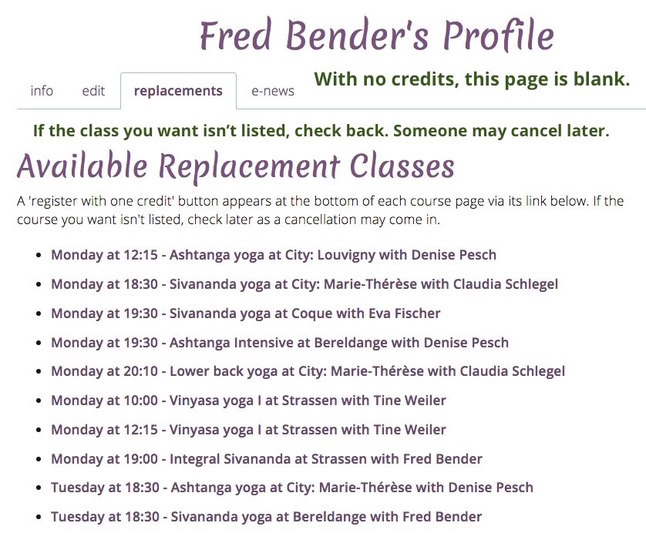 Clicking a link to an 'available replacement class' brings you to that class's course page.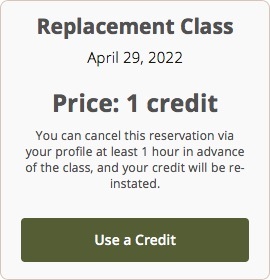 After making the reservation, your browser will show a confirmation in green, and your "My Registrations" section will show one less credit. You will also receive an email.
You can cancel the replacement class and get the credit back if you cancel at least 1 hour before the class. Within 1 hour of the replacement class, you may cancel, but you will lose the credit. However, please only register with a credit when you are absolutely sure to attend as others with credits are not likely to check space availability so close to class time.
Also see: