How to cancel a class online to receive a credit
After you have paid, you can cancel a class and receive a class credit. You may cancel any class up to an hour before.
Log in.
Click on the purple bar "My Registrations" which is found in the sidebar on a desktop computer or under the banner image of a portable device to expand it, then click the link provided there to your course.
Scroll to beneath the calendar of your course page.
If you do not see the calendar or "Need to Cancel a Class" function on your course page as displayed below, your office browser is out-of-date. Please use your mobile device.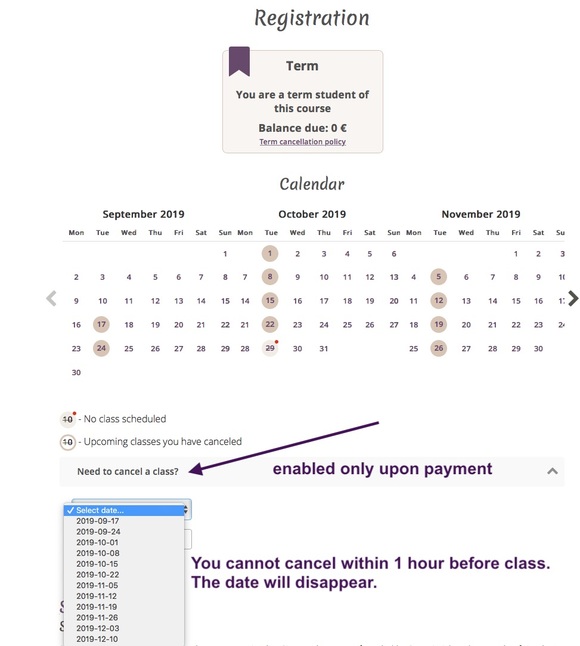 NOTE: During the pandemic, you cannot cancel within 3 hours before class time.
When you've canceled successfully, you will see the green confirmation window and 1 credit will be added in your profile window. You will also receive an email...
Also see: