How to cancel a class online to receive a credit
After you have paid, you can cancel a class and receive a class credit. You may cancel any class up to an hour before.
Log in.
Click the link to your course in the sidebar under profile section.
Scroll to the bottom of your course page.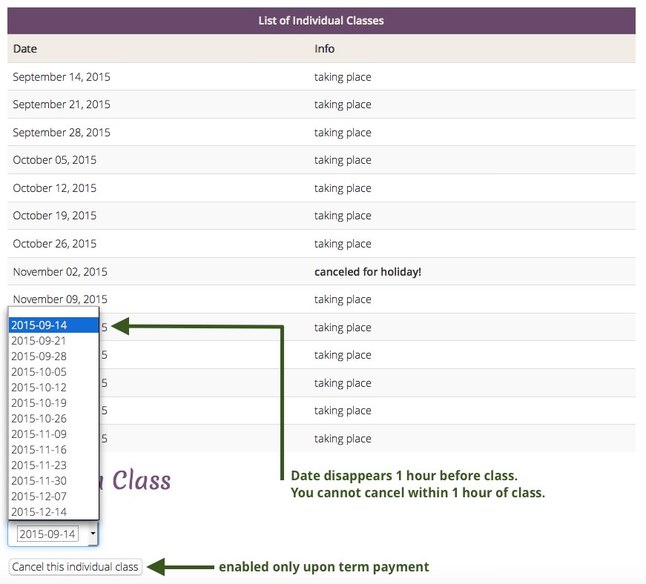 When you've canceled successfully, you will see the green confirmation window and 1 credit will be added in your profile window. You will also receive an email...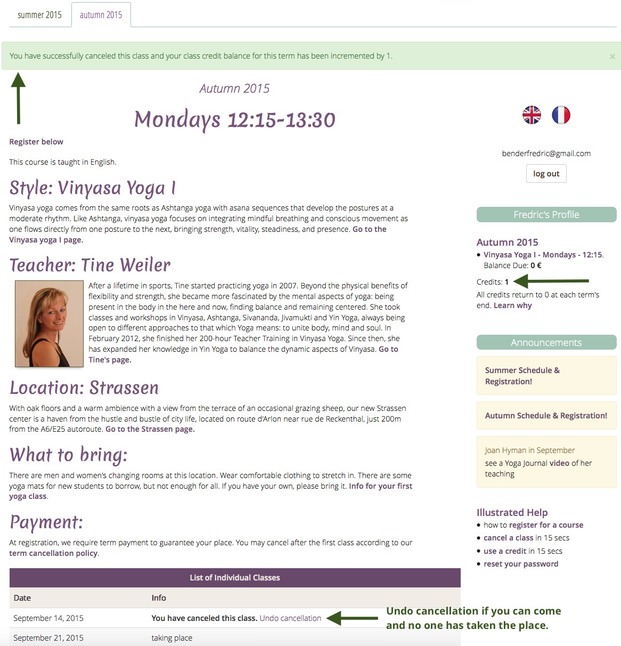 Also see:
How to use a credit for a replacement class