Easter Break Integral Sivananda Yoga Class
starts Tuesday 16 april 2019 at 18:45
Benefit from this 2-hour special Integral Sivananda yoga class taught in English with asanas, pranayama, relaxation, chanting and meditation if you are around during the Easter break between our Winter and Spring terms. Beginners welcome.
Regular price: 23 Euros. Early-bird: 20 Euros. Credits may not be used for "event" classes.
Cancellation Policy
Up to 48 hours before class time, we will provide you with a credit to use during our Spring term. Within 48 hours, your participation will be lost.
Style: Integral Sivananda
This course is for beginners and advanced students who are attracted to a broader scope of yoga practices. In addition to the 12-posture sequence of the Sivananda Yoga course, the Integral Sivananda course includes more yoga variations, a longer nidrā practice of deep relaxation, advanced breathing exercises, mantra chanting and meditation. While the yoga postures develop physical strength and flexibility, the additional yoga practices purify and balance one's energetic system using more subtle means to bring the mind into a very expanded state of consciousness. Go to the Sivananda Integral page.
Teacher: Fredric Bender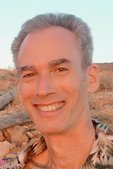 Fredric has been teaching yoga for 29 years and has been co-director of Centre de Yoga - La Source since 1995. He started yoga in 1987 and took the Sivananda teachers training in 1990. Due to his own back injuries before yoga, he developed a sequence of yoga variations that form the cornerstone of his popular lower back yoga program. In 2006, he organized and completed a 4-year 500-hour teacher training program in the Nidrā Yoga of Kashmir Shaivism with André Riehl which was completed in 2010. Go to Fredric's page.
Location: Strassen
With oak floors and a warm ambiance with a view from the terrace of an occasional grazing sheep, our Strassen center is a haven from the hustle and bustle of city life, located on route d'Arlon near rue de Reckenthal, just 200m from the A6/E25 autoroute. Go to the Strassen page.