Prana Kriya practice
starts Saturday 12 january 2019 at 07:30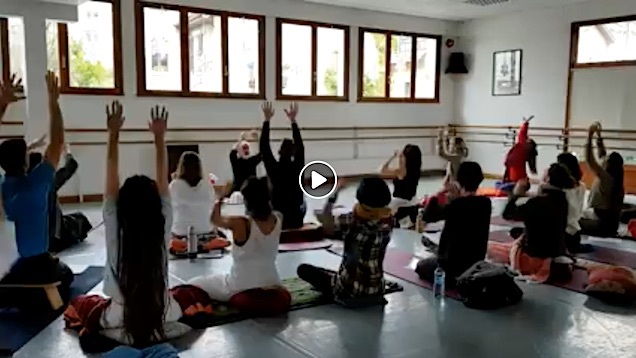 see one of the practices as taught by André Riehl (FB video not embedded)
This 1-hour session of prana kriya takes the student through twelve dynamic breathing practices to awaken, purify and harmonize the pranic energy system.
It is open to those who are currently practicing hatha yoga for at least one year.
Important: no breakfast or drinking before the session. Sips of water okay.
Price & Registration
If you're willing to get up early enough to be in Walferdange by 7:30 on a Saturday morning, you get to practice for free, but, if you register and don't show up without canceling, you will have to pay 10 Euros for future participation as this event will repeat.
Style: Prana Kriya
Prana Kriya, also known as the "Eight Breaths", is one of 19 spiritual practices from Kashmiri Shaivism which takes from both the Advaita Vedanta and Tantric traditions. Prana means vital energy. Kriya means: (1) spontaneous action; (2) purification technique. Prana Krya is a purification practice that uses dynamic breathing along with the application of bandhas and visualisations to purify the energy body systematically from the pelvic floor to the crown of the head. The experience brings one more easily into an elevated state of consciousness with a feeling of joy, clear perception, and a tremendous feeling of being alive. Go to the Prana Kriya page.
Teacher: Fredric Bender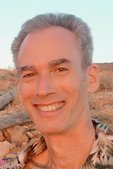 Fredric has been teaching yoga for 29 years and has been co-director of Centre de Yoga - La Source since 1995. He started yoga in 1987 and took the Sivananda teachers training in 1990. Due to his own back injuries before yoga, he developed a sequence of yoga variations that form the cornerstone of his popular lower back yoga program. In 2006, he organized and completed a 4-year 500-hour teacher training program in the Nidrā Yoga of Kashmir Shaivism with André Riehl which was completed in 2010. Go to Fredric's page.
Location: Walferdange
This warm and cozy setting provides an intimate and wonderful atmosphere for the practice of yoga. Easy to get to, with a bus stop 100 meters away and parking in the Mairie and the cemetery. Go to the Walferdange page.