Meditation Gathering
starts Sunday 25 september 2022 at 17:00
Join us for a meditation gathering with a discourse on Samkhya, the philosophical school upon which Yoga philosophy is based (Purusha, Prakriti, trigunas, tattvas). We will then practice a Buddhist meditation technique to anchor our awareness, then a Vedantic meditation practice on awareness itself.
Participation
If you wish to use a credit, email us.
Style: Meditation
When we reduce the mental chatter in our mind, life becomes clear, simple, and serene, and we feel deeply present, connected, and alive. Our natural state of joy immediately manifests. Go to the Meditation page.
Teacher: Fredric Bender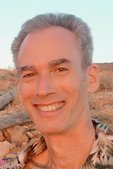 Fredric has been teaching yoga for 30 years and has been co-director of Centre de Yoga - La Source since 1995. He started yoga in 1987 and took the Sivananda teachers training in 1990. Due to his own back injuries before yoga, he developed a sequence of yoga variations that form the cornerstone of his popular lower back yoga program. In 2006, he organized and completed a 4-year 500-hour teacher training program in the Nidrā Yoga of Kashmir Shaivism with André Riehl which was completed in 2010. Featured on the cover of Luxembourg's Revue Magazine for an interview on yoga meditation and invited to lead meditation programs at Fortune 500 companies' global retreats. Please read his articles on yoga in our "Learning Corner". Go to Fredric's page.
Location: Strassen
147 route d'Arlon, Strassen. With oak floors and a warm ambiance, our Strassen center is a haven from the hustle and bustle of city life, located on route d'Arlon near rue de Reckenthal, just 200m from the A6/E25 autoroute. Go to the Strassen page.