Wednesdays 12:45-13:45
Classes remaining: 0 Term Price: 0 € Single Class: 15 €
This course is taught in English.
Style: Lower back yoga
Lower back yoga strengthens and stretches all muscles that are responsible for a healthy, vital spine in a way that minimizes stress and compression to the spine. The exercises are done in a slow, steady rhythm so that one develops a heightened awareness of all the sensations within the body. This allows one to experience the deeply relaxing benefits of yoga. Due to the gentle and focused nature of this course, it is also beneficial for those who are currently not involved in any active exercise program but wish to start. Go to the Lower back yoga page.
Teacher: Fredric Bender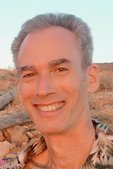 Fredric has been teaching yoga for 27 years and has been co-director of Centre de Yoga - La Source since 1995. He started yoga in 1987 and took the Sivananda teachers training in 1990. Due to his own back injuries before yoga, he developed a sequence of yoga variations that form the cornerstone of his popular lower back yoga program. Go to Fredric's page.
Location: Kirchberg: Coque
The Coque is a convenient place with easy parking for our yoga classes at lunchtime in Kirchberg. The course is held in the Espace Polyvalent. Go to the Coque page.
Entrance System
BEFORE CLASS
Please pass through the lobby of the Coque to the back left of the building to meet Fredric by the entrance turnstiles at least 10 minutes before class. He has a card to swipe you in. If he is no longer there when you arrive, go to reception, give your name, and get a ticket to pass through the turnstile. If you participate "per-class", make sure La Source has your name on the list, or the receptionist will not give you a ticket.
AFTER CLASS
Fredric will be by the turnstiles to let everyone out. If you need to leave class early or if you are still in the changing room when Fredric departs, you can use the phone on the wall near the exit to call security at 290 to be buzzed out.
MATS
There are relatively new mats to borrow in the room. If you have your own, you might prefer to bring it.
Payment
At registration, we require term payment to guarantee your place. You may cancel after the first class according to our term cancellation policy.
List of Individual Classes

| Date | Info |
| --- | --- |
| September 20, 2017 | canceled! |
| September 27, 2017 | ✓ |
| October 04, 2017 | ✓ |
| October 11, 2017 | ✓ |
| October 18, 2017 | ✓ |
| October 25, 2017 | ✓ |
| November 01, 2017 | canceled for holiday! |
| November 08, 2017 | ✓ |
| November 15, 2017 | ✓ |
| November 22, 2017 | ✓ |
| November 29, 2017 | ✓ |
| December 06, 2017 | canceled! |
| December 13, 2017 | canceled! |
+ Term Registration
Term Registration
To register for this course please send us an email to info@yoga.lu