Hormone Yoga for Women in French
starts Wednesday 27 may 2020 at 19:00
Wednesday, May 27th from 19h00 to 20h30 taught in French
Please have a cushion for certain practices.
Contra-indications
As with any yoga practice, there are certain conditions to be aware of in order to maximize the benefit and avoid doing harm. Variations in both the postures and breathing exercises are always possible.
If you have any of the following conditions, please write an email to info@yoga.lu or call 33 34 19 to determine whether the class is suitable for you or if you should practice certain variations:
Pregnancy, hysterectomy, hormone- or non-hormone dependent breast cancer, other surgeries, myoma, endometriosis, a heart condition, hypertension, osteoporosis, disc herniations, hyperthyroidism, other medical conditions.
During menstruation, the practice must be light (eventually suspended depending on your condition). Inverted postures must be avoided because they can create endometriosis. The postures can be adapted.
Recommendations for the practice
Practice with an empty stomach or several hours after a meal.
Set-up for Streaming
After registration, you will receive an email with the preparatory steps necessary to stream the class and the Meeting ID number and password.
Family members in the same house can participate under one registration.
Style: Hormone Yoga
This yoga benefits all women who wish to maintain or regain their physical form, general health and happiness. It does this through a well-designed sequence of yoga postures and breathing exercises that keep the hormonal system in balance and proper functioning. Go to the Hormone yoga page.
Teacher: Denise Pesch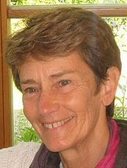 Practicing yoga since 1967 and teaching since 1984, Denise has experienced the feeling of easiness, lightness, joy and health in life and wishes to impart this wonderful experience to all her students in the varied styles of yoga that she teaches - Ashtanga, Sivananda, Vinyasa Krama, Pregnancy yoga, Yoga for the back and Hormone yoga. Go to Denise's page.
Location: At Home
Download the zoom app at zoom.us and follow our instructions to set yourself to stream our classes at home Go to the At Home page.