Yoga for Men
starts Saturday 27 may 2023 at 08:30
This Saturday morning introduction of yoga for men takes place in a non-competitive environment to reduce stress through simple yoga postures, breathing techniques, guided relaxation and meditation. This practice is for anyone regardless of their physical condition, but it would be worthwhile to call Fredric at 333 419 to discuss any questions or concerns you may have.
This will be a precursor to a weekly course of yoga for men on Saturday mornings. If you cannot attend this workshop but are interested in an ongoing course, please email us at info@yoga.lu to let us know if you can partiicipate June 17, July 1st and 8th or only on a weekly basis starting late September for our Autumn term.
Style: Yoga for Men
This program is designed with men in mind. On a physical level, we'll warm up with stretching the back of the thighs, strengthening the abdomen, and reinforcing the lower back before going through a a variety of yoga postures in a comfortable and deliberate manner to calm the mind and reduce stress. We'll sit for breathing exercises, lie for a nice long guided relaxation practice of yoga nidra followed by a brief seated meditation. Go to the Yoga for Men page.
Teacher: Fredric Bender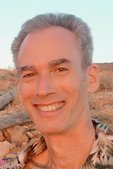 Fredric has been teaching yoga for 30 years and has been co-director of Centre de Yoga - La Source since 1995. He started yoga in 1987 and took the Sivananda teachers training in 1990. Due to his own back injuries before yoga, he developed a sequence of yoga variations that form the cornerstone of his popular lower back yoga program. In 2006, he organized and completed a 4-year 500-hour teacher training program in the Nidrā Yoga of Kashmir Shaivism with André Riehl which was completed in 2010. Featured on the cover of Luxembourg's Revue Magazine for an interview on yoga meditation and invited to give meditation programs at Fortune 500 companies' global retreats. Please read his articles on yoga in our "Learning Corner". Go to Fredric's page.
Location: Strassen
147 route d'Arlon, Strassen. With oak floors and a warm ambiance, our Strassen center is a haven from the hustle and bustle of city life, located on route d'Arlon near rue de Reckenthal, just 200m from the A6/E25 autoroute. Go to the Strassen page.