Manish Vyas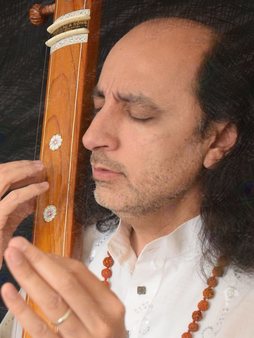 Manish Vyas was born in Gujarat (India). As a child, he learned Tabla with Zinda Hussein. His first concert happened when he was just 12 years old in Rajkot. At the same time, he was learning Harmonium in the company of local expert musicians. At the age of 20, having moved to Pune to pursue his musical career, Manish continued learning Tabla with Ustad Allarakha where he continued for many years while he was in charge of the musical department at Osho Pune Ashram organizing and performing concerts.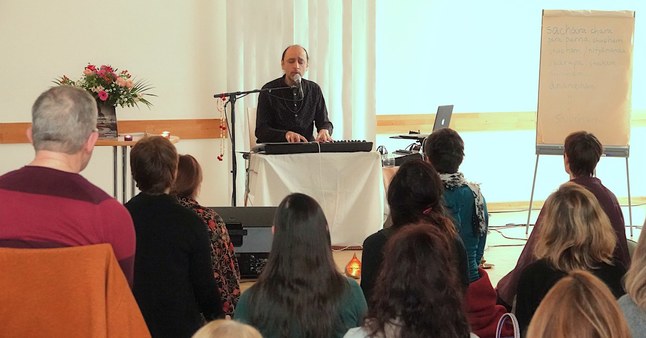 During this time, he also learned to play Santoor and keyboard. He is a composer, singer, multi-instrumentalist and teacher - Tabla, Santoor, Harmonium, Swarmandal, Keyboard and other Eastern percussion. Along his lifetime musical path, he has composed hundreds of songs, mainly in the devotional, mystical, folk, instrumental and Sufi genres. He has released 20 albums until the present of original music and has also contributed to dozens of other musicians' productions with his compositions, voice and instruments. Almost eight hours of his music are also available in the popular meditation App: Silence Finder. Manish is also a certified HathaYoga teacher although he focuses his practice mainly in Surya Kriya, Pranayam, Dhyan and of course, Naad Yoga. Carrying Indian music in his heart, his view has been always to maintain the roots of Indian music, in a world where the Indian devotional genre has gotten spread globally, and more than often has not kept its genuine essence in the west. He is currently producing and filming a documentary film about sacred music from India, Mantra and the science of Sound as discovered by the ancient Rishis in India, explaining and transmitting the truth about this tradition and how it is used. He moved to Switzerland in 2017 when he got married.
Visit Manish's website.
Visit Manish's YouTube channel for music videos.
Past Events
Manish Vyas
Sat. apr. 11, '20 at 18:00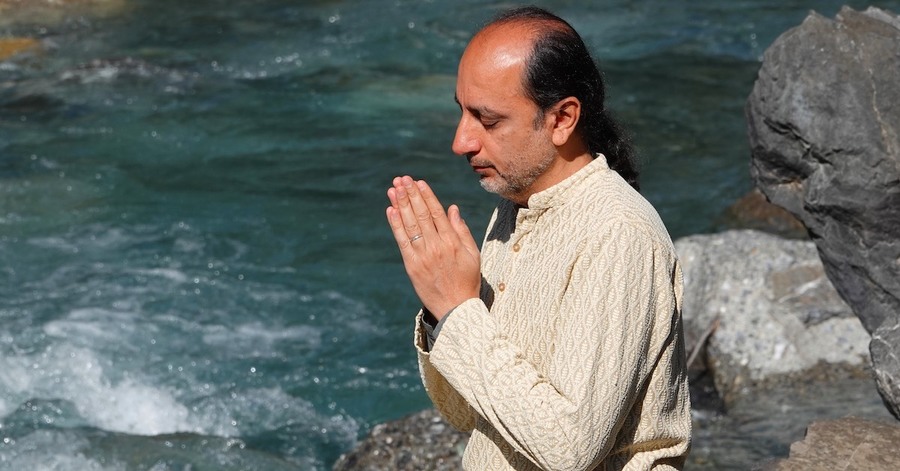 Manish Vyas
Sat. mar. 28, '20 at 17:00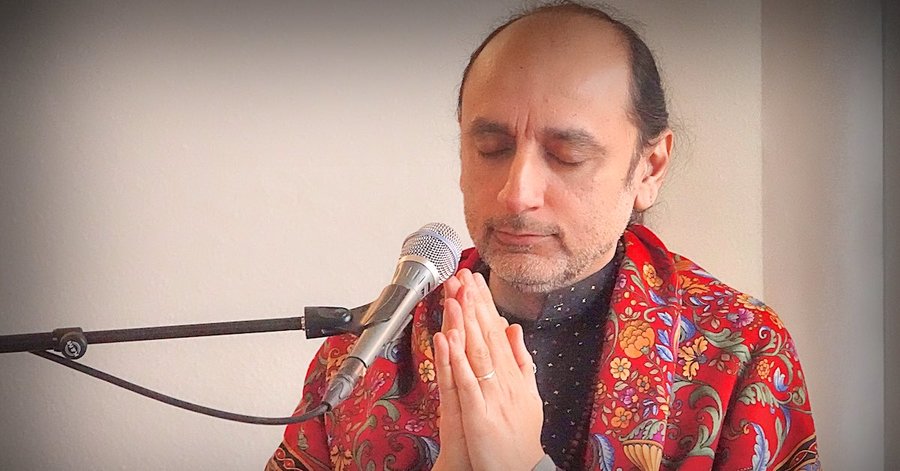 Manish Vyas
Fri. jan. 25, '19 at 19:00