Self-practice
A self-practice class is where each student practices on his/her own, and the teacher passes by to give specific hands-on adjustments. For Ashtanga, this is known as Mysore-style, but all styles can benefit from this way of teaching since the teacher can help adjust the posture of each student whatever the style. As the teacher does not lead the class but passes from student to student to help in the posture, each student should know the posture sequence of whatever style they practice.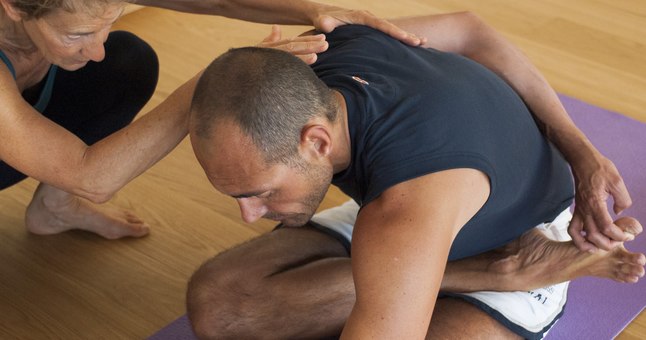 A self-practice class gives the student freedom to practice at his/her own rhythm and capability while the teacher spends personal hands-on time with each student. The student can develop a strong relationship to the physical posture, a deep attention to his breathing within the practice and experience the subsequent tranquility of the mind.
In a self-practice-style class, there can be a mix of students of different styles, different levels, beginners to advanced since it is not a teacher-led class. The teacher will be able to assist all students whatever their personal practice.