How to use a credit in 15 seconds
Preparation
1. Check the "stay logged in" option and NEVER log out when closing your browser. Any time you visit our site, you will automatically remain logged in!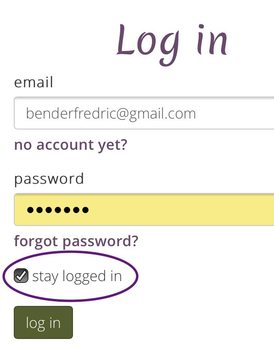 2. Bookmark this page: https://www.yoga.lu/profile/replacement_classes. For mobile devices, create a "replace a class" button on your home screen for this address.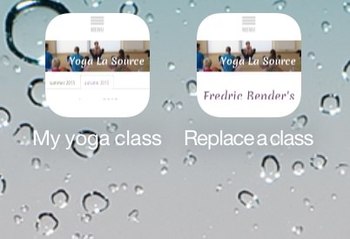 You are now ready to use a credit in 15 seconds
1. Click the bookmark or homescreen button of "Replacements" page.
Since you will already be logged in, the page will be populated with available classes over the next 7 days provided you have a credit.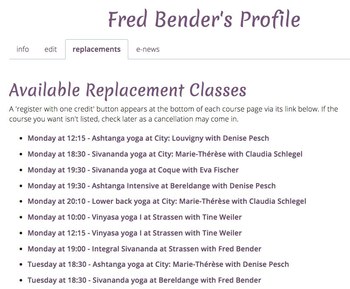 2. Click the link provided for the class you wish to use the credit in and scroll to the bottom of that page.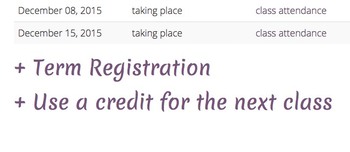 3. Click the "+" sign beside the "use a credit" function, then click the "Register with one credit" button.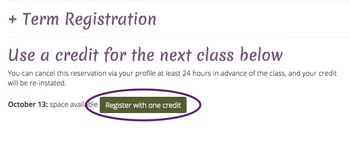 You are done and will an email confirmation along with the following window.

Note: If the class you want is not appearing on the "replacements" page, following the 2 preparatory steps above enables you to very easily check from time to time if a space has become available throughout the day of the class!
Canceling a replacement class
The option to cancel a replacement class appears in your profile section. Within 24 hours of a class, you will not get the credit back.