How to reset your password
1. On the log-in page, click the "forgot password?" link.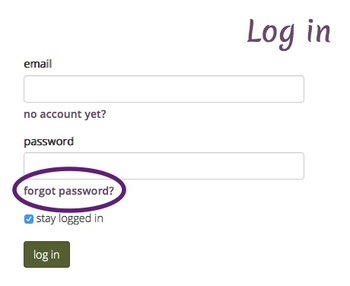 2. The "Password reset" page appears. Fill in your email address and submit.

3. You will see that an email has been sent to your address.

4. Go to your inbox. Possibly check your spam filter. The email will look like this...
5. Fill out your new password, confirm it, and click "Update Password".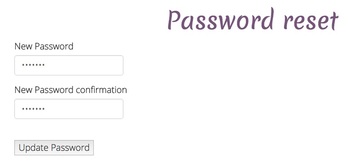 You're done!
BUT YOU DON'T HAVE TO LOG IN EACH TIME YOU VISIT!
Check the "stay logged in" option and never log out! Next time you visit the site, you will be logged in.