Ashtanga Workshop - Sustaining a Lifelong Practice
starts Saturday 17 november 2018 at 09:00
This workshop is taught in English.
In this 3-session workshop, learn how to take care of your body with proper alignment and awareness to maintain a lifetime practice full of vitality and joy. Students of all yoga styles can participate in the morning sessions.
Emphasis
Kathy will help you cultivate an inner awareness to move skillfully and wisely through your practice. She will give special instructions for:
working with the pelvis and tight hamstrings
lengthening the back
dealing with neck issues
breathing techniques and bandhas
The Saturday and Sunday morning sessions in Walferdange will address the above issues while the Saturday afternoon session in Strassen will be a led primary Ashtanga class with in-depth anatomical considerations that Kathy has learned from 40 years of practice. Space in Walferdange limited to 16.
Day
Time
Activity
Location
Saturday
09:00-11:00

Asana clinic

Walferdange
Saturday
14:30-16:30

Led primary Ashtanga series

Please note different location.

Strassen
Sunday
09:00-11:00

Asana clinic

Walferdange
Participation
INFINY Membership fee
There is a 5 € membership fee if you have not participated in another INFINY asbl workshop in 2018 even if you are only attending a single session. The 5 € membership fee is necessary for insurance purposes.
Cancellation Policy
50% lost if canceled by November 7th. If you cancel after November 7th, you may only be refunded if you are able to find a replacement for your place.
Testimonials
"I have been teaching Ashtanga Yoga for 35 years. In that time, I have taught less than a dozen people the entire four series. One of these people was Kathy Cooper. She began practicing with me in 1976. Kathy is a true yogini. Her practice and her personality are beautiful and an inspiration to everyone who meets her. She is as nice a person as you will ever meet. Whenever I am asked to recommend a yoga teacher in the San Francisco area, without hesitation, I always recommend Kathy first. She is the best." - David Williams (www.ashtangayogi.com)
"I've known Kathy Cooper for approximately 32 years. She is one of a handful of Ashtanga Yoga practioners who has learned the Advanced A and B sequences. She has maintained a consistent practice as well. Kathy is also a gifted yoga teacher who is gentle, compassionate, observant, thorough and kind in her approach to teaching. I have often recommended her to individuals and groups that I have taught Yoga to. Everyone who I have recommended Kathy to as a teacher has been very thankful to meet and work with her." - Danny Paradise (www.dannyparadise.com)
"Kathy is very qualified to teach Ashtanga Yoga. Through years of practice, Kathy has shown her love and understanding of the Ashtanga method taught by Sri K. Pattabhi Jois. She is excellent at taking beginning students safely into the practice, as well as teaching the more advanced practitioners. I have no hesitation in recommending her." - Nancy Gilgoff
"Kathy Cooper is the Grand Madam of Ashtanga Yoga." - Tim Miller
Register
Workshop Cost: 100 €
by individual session
37 € | Sat. Nov. 17, '18 at 09:00-11:00
37 € | Sat. Nov. 17, '18 at 14:30-16:30
37 € | Sun. Nov. 18, '18 at 09:00-11:00
log in
create an account
Style: Ashtanga Yoga
Ashtanga vinyasa is a hatha yoga practice transmitted to Pattabhi Jois from the great yoga master Krishnamacharya. It is for students seeking an invigorating approach that purifies, stimulates and energizes. It consists of postures practiced in a fluid rhythm with a concentrated breath, steady gaze, and internal contractions to direct vital energy. Due to the dynamic nature of this practice, one feels completely energized and purified in each cell of the body and also in the mind. Go to the Ashtanga yoga page.
Teacher: Kathy Cooper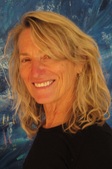 Kathy brings an informed, deep, long-time practice of 40 years to her Ashtanga teaching, supporting practitioners to strengthen their core/breath/alignment to correct and avoid injuries and move from the inside. Her style is practical and hands on. You will receive individual attention, adjustments, and insights to help you deepen your practice. Go to Kathy's page.
Location: Walferdange
This warm and cozy setting provides an intimate and wonderful atmosphere for the practice of yoga. Easy to get to, with a bus stop 100 meters away and parking in the Mairie and the cemetery. Go to the Walferdange page.