Introduction to Ashtanga Yoga (2 hr)
starts Sunday 18 september 2022 at 15:00
This 2-hour in-studio workshop is taught in English.
Program
Sunday
15:00-17:00

During this introductory session, Nathalie will instruct you on the main elements that constitute Ashtanga vinyasa yoga: ujjayi (the breath), bandhas (the energy locks), drishti (the gaze) and vinyasa (the coordinated movement with breath) used during this wonderful practice.

Then, Nathalie will guide you through the fundamental postures: Suryanamaskar A & B and the standing postures of the primary series in a smooth way, giving options and variations to make the practice suitable for everyone and to breathe without constraint, ending with Urdhva Dhanurasana (the bridge pose) and its variations, Sarvangasana (shoulder stand) and Savasana ("corpse"/relaxation pose).

To close the session, Nathalie will guide you through a short and simple Pranayama (breathing) session.

Yoga is a vast world and once you have decided to embark on that path, it can become very hard to know in which direction to go. During this class, Nathalie wishes to give you an overview of what makes the Ashtanga sequence special.

"I have been practicing yoga for 17 years. Ten years ago, I started to practice the Ashtanga vinyasa yoga before attending La Source's Teacher Training in 2015. Above all, I am still a yoga student, and I am regularly attending workshops to broaden my knowledge. This practice has slowly become a real passion, touching every single aspect of my life, and I am always glad to share that passion with others."
Cancellation policy
Payment is refundable if cancellation is done no later than September 11th. If you cancel after September 11th, you may only be refunded if you are able to find a replacement for your place.
Please wait-list yourself if interested. (1) Students may cancel; (2) We may organise a second introductory workshop and let you know.
Style: Ashtanga "Beginner"
Ashtanga vinyasa is a hatha yoga practice transmitted to Pattabhi Jois from the yoga master Krishnamacharya. It is for students seeking an invigorating approach that purifies, stimulates and energizes. It consists of postures practiced in a fluid rhythm with a concentrated breath, steady focal placement, and internal contractions to direct vital energy. This practice energizes and purifies every cell of the body and also the mind. Go to the Ashtanga "Beginner" page.
Teacher: Nathalie Colavitti Blay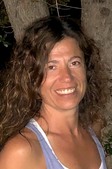 Nathalie became interested in yoga through a documentary of a young girl who explained with lucidity and breathtaking calm how yoga helped her recover from a severe childhood trauma. That spark brought Nathalie to Iyengar yoga classes in 2006 before moving on to vinyasa and thereafter Ashtanga vinyasa whose energizing and soothing practices fascinated her. She also included into her personal practice the shat kriyas - purification techniques that are highly effective for digestive problems, stress and insomnia. In 2016, she graduated La Source's 300-hour teacher training program. At the request of her colleagues, she gives yoga classes at work. At the same time, she continues her own practice and has attended workshops by senior Ashtanga teachers like Mark Darby, Danny Paradise, Gregor Maehle, Laruga Glaser, Kathy Cooper and Doug Keller. She wishes to share the knowledge acquired and to continue to explore that vast world called yoga.  Go to Nathalie's page.
Location: Strassen
147 route d'Arlon, Strassen. With oak floors and a warm ambiance, our Strassen center is a haven from the hustle and bustle of city life, located on route d'Arlon near rue de Reckenthal, just 200m from the A6/E25 autoroute. Go to the Strassen page.