Katrin Elsen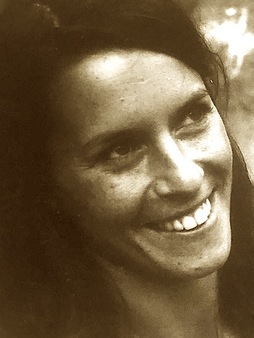 I experienced yoga and meditation for the first time at the age of sixteen, while I was growing up in Luxembourg. After I finished my art studies in Bonn and Barcelona, I decided to pursue my passion for yoga and massage therapy. I further expanded my knowledge of the philosophy of yoga and meditation through various trainings and continuous self-study. My main inspiration comes from the classes I took with Cornelius Woelke every week for three years during my studies. I learned much about the philosophy of yoga and feeling the positive effect of the asanas in my body and mind. After my studies, I did a yoga teacher training at "Sanctuary" in Thailand, with Randal O'Leary, Ana Falconi and Ushma Abella as teachers. Amongst other things, I learned about Hatha Yoga, the chakras, the main aspects of body movement, anatomy and ayurveda as well as the power of Yoga Nidra.
My focus is on Hatha Yoga with an emphasis on 'Pranayama' - breathwork. Each movement will follow the breath. In my classes, I cultivate a practice of strong and flexible postures along with the breathwork. My teaching style is playful and personal. I adapt the level to the group and try to inspire people to live healthy and enjoy a practice which increases energy and joy.
As you will learn in my classes, yoga is much more than working out or meditating. It is about developing your personality, as this is the foundation of our perception and our actions. I look forward to welcoming you.