Christine Mathis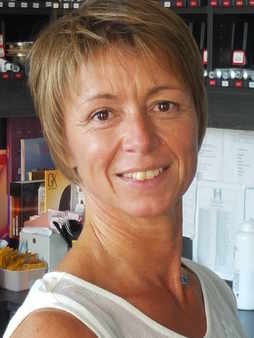 I discovered Hatha Yoga in 2000. It became a part of my life, and I took lessons with various teachers in Luxembourg.
In 2011, following an accident causing lumbar fractures which immobilized me for several months, I discovered and integrated lower back yoga developed by Fredric. It really helped me to regain lost flexibility and the health of my back. I subsequently followed Sivananda yoga with Fredric and a course of Ashtanga yoga with Denise.
In 2013, to gain a thorough theoretical and practical knowledge of Sivananda yoga , I followed a teacher training program at the Sivananda Yoga Ashram in Neuville-aux-bois where I received my teaching diploma.
I regularly attend courses in different yoga styles to improve my knowledge and experience and to share this learning with students.
I wish for everyone to discover that yoga is much more than a series of postures and breathing exercises: it is also a way of life that enables an awareness of one's inner self, one's body, one's subtle essence and helps to develop more inner peace , calm and serenity.
I would like to facilitate this awareness during my lessons and encourage students to practice, because as Sivananda said : "An ounce of practice is worth a ton of theory."
I adore the Sivananda class with Christine. She is such a calm and balanced soul which is truly mirrored in her classes and helps me on my way to find an inner balance whilst strengthening my body. - N.R. 1/23/14