Linda Romanovska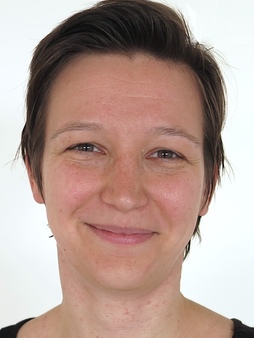 Having tried different yoga styles on-and-off for several years, I experienced Ashtanga yoga six years ago when I went to a donation-based yoga class that just happened to be Ashtanga. The practice was challenging both physically and mentally. For me, that was just what I needed. The dynamic nature of Ashtanga allowed my always busy mind to take a break, because there was no way I could possibly continue going through my mental to-do list when I had to change positions every 5 breaths, pay attention to how I'm breathing, balance so that I don't fall over, and check where I'm supposed to focus my gaze. I left that first class feeling light, peaceful and happy. Even the muscle ache I had for the next few days didn't deter me from continuing on this path. I knew that I had found the yoga style I would stick with.

I realise how much I value the special feeling of lightness and clarity that I gain from practicing Ashtanga. I fully committed to this wonderful and challenging journey by enrolling in an intensive Ashtanga yoga teacher training at Yogaplace in the Netherlands (RYT200). Throughout the training, I not only expanded my knowledge of the yoga asana practice, breathing exercises, meditation, and yoga philosophy, but I also discovered a lot about myself. I have also been fortunate to deepen my practice and knowledge with the amazing Ashtanga teacher Eloisa Fernández Iskandar who always brings a lightness and sense of joy to her teaching.

Yoga for me is about gaining perspective and observing oneself both on and off the yoga mat. The practice translates into daily life shedding light on why one tends to behave or react in a certain way, be it positive or negative, to specific situations. It can give a peace of mind in challenging and stressful situations and make one flexible not only physically but also mentally. Through yoga practice, one learns to pay attention to what the body and mind need at any given time and accept that this can change not only every day but sometimes every hour or even every minute. Not only is this okay, it is, in fact, great! That is why in my classes, I aim to give students the space to follow their own yoga path.
My main goal is to show you the possibility of what yoga can do for you, feeling lighter, more relaxed and with a less busy and stressed-out mind. I look forward to seeing you on the mat!