Etienne Janssen & Fernanda Rubim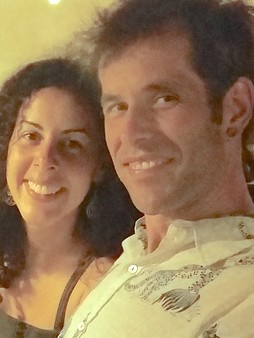 Etienne Janssen started practicing Yoga after breaking a spinal vertebra in a skydiving accident. On his first trip to India (in the year 2000). he discovered Ashtanga Vinyasa Yoga. Since then he has been practicing with some of the worlds most revered teachers with whom he completed several teacher trainings and a yoga therapy training with Dr Med Ganesh Mohan and Dr Med. Gunther Niessen. In 2014 he had the luck of meeting his current teacher, John Scott, who he annually assists at Purple Valley in India. Etienne has been teaching at his own Studio in Gmünd, Austria where he lives with his ten-year-old daughter Roza. Next to practicing Ashtanga Yoga, he is also a passionate Ultra Runner, having finished some of the toughest Ultra races in Europe.
Fernanda immersed herself into yoga by attending a 200h teacher training in 2015. During the training, she became interested in Ashtanga, at first due to its demanding physical aspect, but soon discovered that the practice offered much more. Patience, grounding, balance, compassion, connection are some of the qualities that the practice nurtured and continues to nurture in her. She went on to extended study with David Swenson, Bryan Kest, Jim Harrington and others. Yoga for her means connecting wholeheartedly with our physical and spiritual body, with other human beings, with nature, with whatever life offers. It is this yoke/union that she wishes to pass on in her classes.