Barbara Motta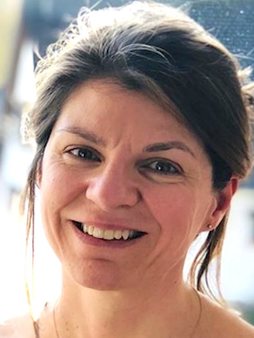 I began yoga in Italy in 2004. From the very first lesson, I remember experiencing a feeling of lightness and a new relationship to my body. This gave me a real curiosity for the practice. I moved to London in 2009 and practiced hatha yoga and vinyasa flow at Triyoga with many wonderful teachers, in particular, Anna Ashby, Joey Miles, Nadia Narain, Bridget Woods Kramer and Carlos Pomeda. I began to deepen into the practices and engage in a new, fuller way. At the end of 2009, I embraced a new life and became a yoga teacher. I completed my teacher training at Triyoga with Anna Ashby and Joey Miles.
I'm a mum of two wonderful boys. I gave birth to Edward in London in 2012. Oliver was born in Luxembourg in 2014. I attended Denise Pesch's pregnancy course during my second pregnancy. It was a great experience as it helped me to develop proper breathing and relaxation techniques for an easy and comfortable pregnancy and labor. Becoming a mother and attending Denise's classes gave me the motivation to further develop my teaching skills.
In 2015, I completed Nadia Narain's pregnancy yoga training in London. I love to create prenatal yoga classes that are welcoming and playful with a balanced attention to alignment and support and empower future mums during pregnancy, labor, the birthing process and thereafter. Yoga reminds me that everything is connected, so we live, act, and breathe with awareness. My motto: we don't do yoga, we practice yoga, always remembering that the journey is the reward.