Easter Break Ashtanga Mysore Challenge
starts Wednesday 17 april 2019 at 18:45
Give a new dimension to your practice with this 2-hour special Ashtanga Mysore yoga class taught in English with added pranayama if you are around during the Easter break between our Winter and Spring terms. Knowledge of Ashtanga primary series required.
Regular price: 23 Euros. Early-bird: 20 Euros. Credits may not be used for "event" classes.
Cancellation Policy
Up to 48 hours before class time, we will provide you with a credit to use during our Spring term. Within 48 hours, your participation will be lost.
Style: Ashtanga Mysore
This course is open to students who have practiced Ashtanga Yoga or who have a very solid base of yoga postures from any other hatha yoga system. The physical and respiratory practices are dynamic. The course is a Mysore-style class which means that each student knows and practices the sequence of postures at his/her own rhythm. This gives more freedom to the student and also frees the teacher to give more specific hands-on adjustments. As the course lasts 2 hours, there may also be time available for pranayama, meditation and relaxation. Go to the Ashtanga Mysore page.
Teacher: Denise Pesch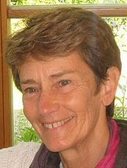 Practicing yoga since 1967 and teaching since 1984, Denise has experienced the feeling of easiness, lightness, joy and health in life and wishes to impart this wonderful experience to all her students in the varied styles of yoga that she teaches - Ashtanga, Sivananda, Vinyasa Krama, Pregnancy yoga, Yoga for the back and Hormone yoga. Go to Denise's page.
Location: Strassen
With oak floors and a warm ambiance with a view from the terrace of an occasional grazing sheep, our Strassen center is a haven from the hustle and bustle of city life, located on route d'Arlon near rue de Reckenthal, just 200m from the A6/E25 autoroute. Go to the Strassen page.