Wednesdays 20:15-21:30
Classes remaining: 0 Term Price: 0 € Single Class: 0 €
This course is taught in English.
Style: Lower back yoga
Lower back yoga strengthens and stretches all muscles that are responsible for a healthy, vital spine in a way that minimizes stress and compression to the spine. The exercises are done in a slow, steady rhythm so that one develops a heightened awareness of all the sensations within the body. This allows one to experience the deeply relaxing benefits of yoga. Due to the gentle and focused nature of this course, it is also beneficial for those who are currently not involved in any active exercise program but wish to start. Go to the Lower back yoga page.
Teacher: Miguel Mendes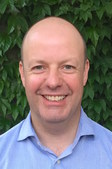 Miguel started practicing yoga postures in 2009 as a complement to martial arts training. The benefits to the physical body and pacification of the mind soon led to a higher perception of yoga as a holistic discipline for self-development, inner peace and balance. For the past years, he has been deepening Raja Yoga studies and practices with Denise Pesch, Fredric Bender and the guest teachers of La Source. In 2016, he completed the 300-hour Hatha Yoga Teacher Training organised by La Source. He understands Yoga as a pathway toward liberation based on affection and compassion; the greatest joy is sharing it with others. Go to Miguel's page.
Location: Strassen
With oak floors and a warm ambience with a view from the terrace of an occasional grazing sheep, our new Strassen center is a haven from the hustle and bustle of city life, located on route d'Arlon near rue de Reckenthal, just 200m from the A6/E25 autoroute. Go to the Strassen page.
What to bring
There are men and women's changing rooms at this location. Wear comfortable clothing to stretch in.
There are 10 yoga mats to borrow out of 16 possible students attending. We prioritise the mats for first-time students who don't have a mat. After the first class, please purchase and bring your own mat. We sell mats at good value.
Please bring white, beige or light grey socks. There are practices with the feet against the wall, and black or dark blue socks stain the wall.
Registration
Summer term registration is unlike other terms.
Download the summer enrollment form
, select the classes from all courses you are willing to make a paid commitment for, and email it back. We will confirm price and payment details.
Attention: the cancellation and replacement system is not available for the Summer term. All sales final.
Price:
17 € per class
10% discount for 7 classes, no matter the mix of courses
15% discount for 9 classes, no matter the mix of courses
Payment:
Please make payment to:
List of Individual Classes

| Date | Info |
| --- | --- |
| July 19, 2017 | canceled! |
| July 26, 2017 | canceled! |
| August 02, 2017 | canceled! |
| August 09, 2017 | ✓ |
| August 16, 2017 | ✓ |
| August 23, 2017 | ✓ |
| August 30, 2017 | ✓ |
| September 06, 2017 | canceled! |
| September 13, 2017 | ✓ |
Summer Term Registration Form
Price by class
17 € - 75 and 90-minute classes
19 € - 105-minute classes
log in
create an account