Wednesdays 18:30-20:15
Classes remaining: 0 Term Price: 0 € Single Class: 0 €
This course is taught in English.
Style: Integral Sivananda
This course is for beginners and advanced students who are attracted to a broader scope of yoga practices. In addition to the 12-posture sequence of the Sivananda Yoga course, the Integral Sivananda course includes more yoga variations, a longer nidrā practice of deep relaxation, advanced breathing exercises, mantra chanting and meditation. While the yoga postures develop physical strength and flexibility, the additional yoga practices purify and balance one's energetic system using more subtle means to bring the mind into a very expanded state of consciousness. Go to the Integral Sivananda page.
Teacher: Marianne Koch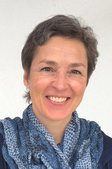 Marianne started practising yoga 12 years ago with Denise Pesch. Denise guided her toward Sivananda yoga, and she has stayed loyal to Sivananda ever since. Through her years of practice, she has experienced the physical and mental benefits of yoga, and the desire to share this knowledge with others has grown. In April 2016, she completed the 300-hour Hatha Yoga Teacher Training organized by La Source. For her, yoga is a way to go deep inside, to reach the calmness and the serenity available there. Guiding others to that internal space is the motivation for her teaching. Go to Marianne's page.
Location: Strassen
With oak floors and a warm ambience with a view from the terrace of an occasional grazing sheep, our new Strassen center is a haven from the hustle and bustle of city life, located on route d'Arlon near rue de Reckenthal, just 200m from the A6/E25 autoroute. Go to the Strassen page.
What to bring
There are men and women's changing rooms at this location. Wear comfortable clothing to stretch in.
There are 10 yoga mats to borrow out of 24 possible students attending. We prioritise the mats for first-time students who don't have a mat. After the first class, please purchase and bring your own mat. We sell mats at good value.
Registration
Summer term registration is unlike other terms.
Download the summer enrollment form
, select the classes from all courses you are willing to make a paid commitment for, and email it back. We will confirm price and payment details.
Attention: the cancellation and replacement system is not available for the Summer term. All sales final.
Price:
19 € per class
10% discount for 7 classes, no matter the mix of courses
15% discount for 9 classes, no matter the mix of courses
Payment:
Please make payment to:
List of Individual Classes

| Date | Info |
| --- | --- |
| July 19, 2017 | ✓ |
| July 26, 2017 | canceled! |
| August 02, 2017 | ✓ |
| August 09, 2017 | ✓ |
| August 16, 2017 | ✓ |
| August 23, 2017 | ✓ |
| August 30, 2017 | ✓ |
| September 06, 2017 | ✓ |
| September 13, 2017 | ✓ |
Summer Term Registration Form
Price by class
17 € - 75 and 90-minute classes
19 € - 105-minute classes
log in
create an account