Saturdays 08:00-09:25
Mysore
Registration
Calendar
10
- Upcoming classes you have canceled
• Full Vaccination Certificate
• Recovery Certificate
- No testing accepted
Bring your EU Digital Covid Certificate with QR code each week to class.
Style
Mysore
This course is for you If you are motivated to develop or refine your own self-practice while the teacher gives you one-on-one personal guidance on technique, alignment, physical adjustments, and postural adaptations. It's basically a "private class" with other students taking it at the same time and with each of you practicing the sequence you know in your own rhythm. You want to spend longer exploring a posture and its variation one evening? This gives you the opportunity. Mysore is normally associated with Ashtanga yoga, but students can practice any hatha yoga sequence they know and receive similar personal guidance. As the course lasts 2 hours, there may also be time available for group pranayama, meditation and relaxation. More details
Mysore:
Student has a previous experience of Ashtanga yoga
Student practices in his/her own rhythm, and the teacher adjusts student in the postures
Term students from lower back and Yin courses should contact us first before using a credit in this course.
Teacher
Nathalie Colavitti Blay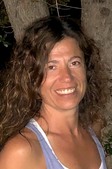 Nathalie became interested in yoga through a documentary of a young girl who explained with lucidity and breathtaking calm how yoga helped her recover from a severe childhood trauma. That spark brought Nathalie to Iyengar yoga classes in 2006 before moving on to vinyasa and thereafter Ashtanga vinyasa whose energizing and soothing practices fascinated her. She also included into her personal practice the shat kriyas - purification techniques that are highly effective for digestive problems, stress and insomnia. In 2016, she graduated La Source's 300-hour teacher training program. At the request of her colleagues, she gives yoga classes at work. At the same time, she continues her own practice and has attended workshops by senior Ashtanga teachers like Mark Darby, Danny Paradise, Gregor Maehle, Laruga Glaser, Kathy Cooper and Doug Keller. She wishes to share the knowledge acquired and tp continue to explore that vast world called yoga.  More details
Location
Strassen
147 route d'Arlon, Strassen. With oak floors and a warm ambiance, our Strassen center is a haven from the hustle and bustle of city life, located on route d'Arlon near rue de Reckenthal, just 200m from the A6/E25 autoroute. See location & map
What to bring
There are men and women's changing rooms at this location but come dressed if possible in comfortable clothing to stretch in.
Please bring your own yoga or exercise mat. We have mats for purchase at 25 and 45 Euros.