Thursdays 18:30-19:45
Hormone Yoga
Registration
Calendar
10
- Upcoming classes you have canceled
• Full Vaccination Certificate
• Recovery Certificate
- No testing accepted
Bring your EU Digital Covid Certificate with QR code each week to class.
Style
Hormone Yoga
This yoga benefits all women who wish to maintain or regain their physical form, general health and happiness. It does this through a well-designed sequence of yoga postures and breathing exercises that keep the hormonal system in balance and proper functioning. More details
Teacher
Denise Pesch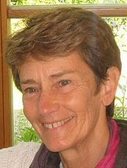 Denise has experienced the feeling of easiness, lightness, joy and health in life and wishes to impart this wonderful experience to all her students in the varied styles of yoga that she teaches - Ashtanga, Sivananda, Vinyasa Krama, Pregnancy yoga, Yoga for the back and Hormone yoga. More details
Location
Strassen
147 route d'Arlon, Strassen. With oak floors and a warm ambiance, our Strassen center is a haven from the hustle and bustle of city life, located on route d'Arlon near rue de Reckenthal, just 200m from the A6/E25 autoroute. See location & map
What to bring
There are men and women's changing rooms at this location but come dressed if possible in comfortable clothing to stretch in.
Please bring your own yoga or exercise mat. We have mats for purchase at 25 and 45 Euros.