Wednesdays 18:45-20:15
Sivananda Yoga
Registration
Calendar
10
- Upcoming classes you have canceled
• Full Vaccination Certificate
• Recovery Certificate
15-minute antigen testing also required onsite at this location!
CovidCheck is required for any activity at Konviktsgaard and
also requires a 15-minute antigen test
after arrival. Please present your
EU Digital Covid Certificate with QR code
each week to the receptionist. Then proceed to the cafeteria to self-administer the antigen test provided. Wait in the lobby for 15 minutes before presenting the result at reception. The receptionist will give you a colored wristband to flash the teacher at the class.
Style
Sivananda Yoga
Sivananda Yoga is the style of hatha yoga within the lineage of Sivananda Saraswati. It is for the student seeking inner tranquility and centeredness. In a Sivananda class, we start with conscious breathing exercises to tune inward then the sun salutation, a cardio-vascular exercise, to warm up. This is followed by 12 core postures to channel and concentrate vital energy. A guided relaxation is done at the end and brings about the overall sense of harmony and well-being one feels after class. Regardless of whether a student comes into class tired or stressed, the balanced nature of the Sivananda sequence renders the student calm and lucid. More details
Teacher
Denise Pesch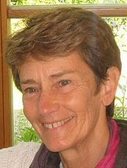 Denise has experienced the feeling of easiness, lightness, joy and health in life and wishes to impart this wonderful experience to all her students in the varied styles of yoga that she teaches - Ashtanga, Sivananda, Vinyasa Krama, Pregnancy yoga, Yoga for the back and Hormone yoga. More details
Location
City center: avenue Marie-Thérèse
11, av. Marie-Thérèse, Luxembourg city. The "salle gymnastique" at Résidence Grand-Duchesse Charlotte - Konviktsgaart is a nice, quiet space facing a garden perfectly situated for our yoga classes in the city. It is a few blocks from Hamilius-Aldringen and also has free underground parking. See location & map
What to bring
The changing rooms next to the yoga room are for staff only, not our students. If you cannot come dressed in your yoga clothes, you can change in the hallway just before the yoga room.
Please bring your own yoga or exercise mat. We have mats for purchase at 25 and 45 Euros.