Mondays 19:30-21:30
Ashtanga Mysore
Registration
Calendar
10
- Upcoming classes you have canceled
Style
Ashtanga Mysore
This course is open to students who have practiced Ashtanga Yoga or who have a very solid base of yoga postures from any other hatha yoga system. The physical and respiratory practices are dynamic. The course is a Mysore-style class which means that each student knows and practices the sequence of postures at his/her own rhythm. This gives more freedom to the student and also frees the teacher to give more specific hands-on adjustments. As the course lasts 2 hours, there may also be time available for pranayama, meditation and relaxation. More details
Mysore:
Student has a previous experience of Ashtanga yoga
Student practices in his/her own rhythm, and the teacher adjusts student in the postures
Term students from lower back, Yin, and Iyengar Restorative courses should contact us first before using a credit in this course.
Teacher
Denise Pesch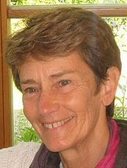 Practicing yoga since 1967 and teaching since 1984, Denise has experienced the feeling of easiness, lightness, joy and health in life and wishes to impart this wonderful experience to all her students in the varied styles of yoga that she teaches - Ashtanga, Sivananda, Vinyasa Krama, Pregnancy yoga, Yoga for the back and Hormone yoga. More details
Location
Bereldange
15a, am Becheler, Bereldange. With heated wood floors, high ceilings and a view of the gardens, Club Haus am Becheler's "salle polyvalente" is a quiet and idyllic place for our yoga classes. See location & map
What to bring
There is a changing room at this location. Wear comfortable clothing to stretch in. There are some yoga mats for new students to borrow, but not enough for all. If you have your own, please bring it. Info for your first yoga class.
Download
the illustrated primary and second sequences.
Payment
At registration, we require term payment to guarantee your place. You may cancel after the first class according to our term cancellation policy.